Turkey Hash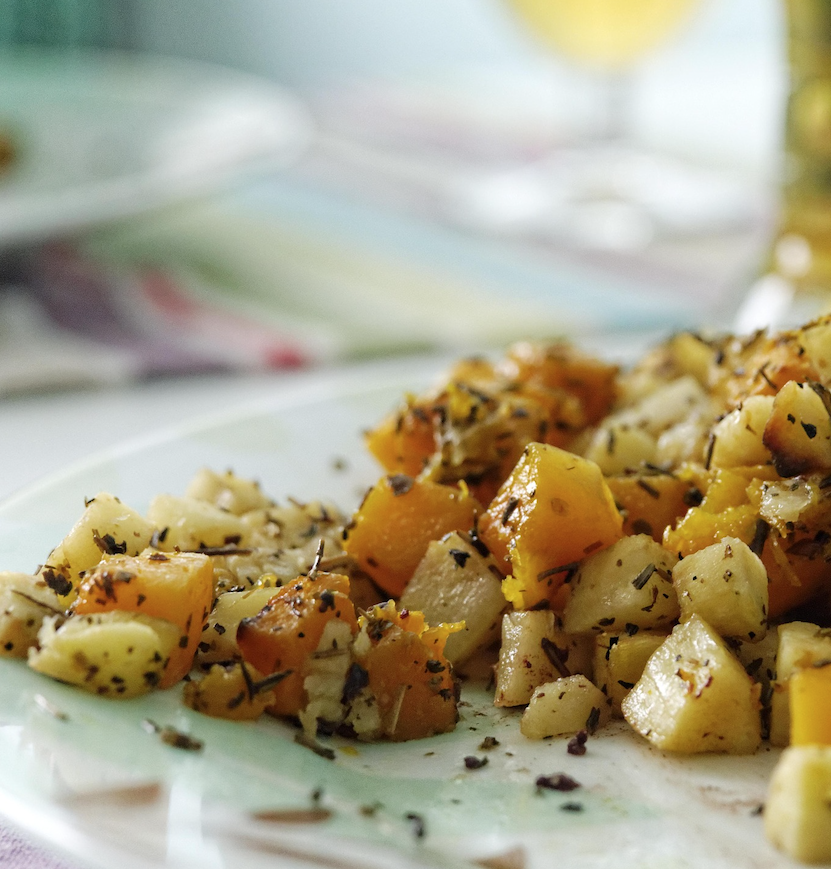 This easy recipe will use up any leftover turkey as well as any roast potatoes you may have left from your Christmas dinner. It takes only 25 minutes and you can be as creative as you'd like with the different veg you chuck into the pan. Try with leeks, broccoli or maybe even red cabbage - this recipe is really versatile and it great for using up whatever you've got in the fridge.
Ingredients:
4 Farndon Fields Potatoes

500g leftover turkey

3 cloves garlic, minced

1 white onion, diced

4 spring onions, sliced

1 tsp garlic powder

Freshly ground pepper

Ground sea salt

1/2 tsp chilli powder

200g cheddar cheese

Extra Virgin olive oil
Method:
In a medium pot add diced potatoes, cover with cold water and boil for 5-7 minutes until potatoes are tender which pricked with a fork.

Drain and set aside.

In a medium skillet add 2 tablespoons of olive oil and heat over medium heat. Add onion and saute for about 5 minutes. Add garlic and cook 1 minute more.

Add potatoes to pan, season with spices, mix well and cook for about 5 minutes more.

Add turkey, mix well, and cook for 5 more minutes.

Preheat broiler.

Top hash with grated cheese and broil until cheese melts about 4 minutes.

Top with green onions and serve.