Butchery
At the butchery you will find our own master butchers preparing the local quality beef, pork and lamb we buy directly from local farmers. We also stock a range of local game when in season and a fantastic selection of cured and smoked bacon. All our sausages and burgers are made here at Farndon Fields by our butchers and there's plenty of interesting and mouth-watering flavours to chose from.
Please don't hesitate to get in touch if you would like to know more about our butchers or alternatively come and visit us if you're in Northampton, Leicestershire, Kettering or the surrounding areas.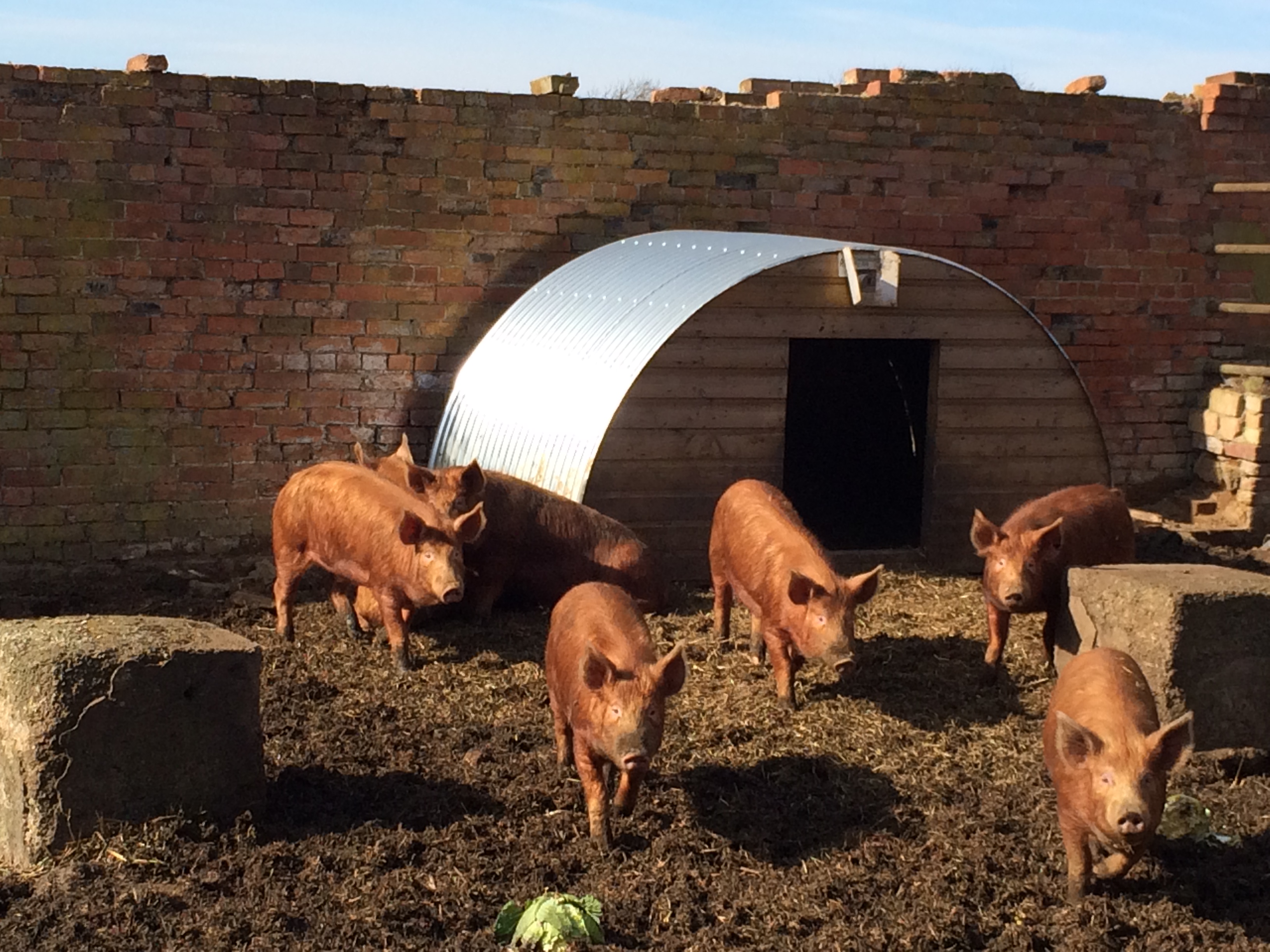 Our Tamworth Pork
On our farm, we have recently introduced Tamworth pigs which are a rare breed and known for their flavoursome pork. We let them grow slowly on a natural diet which will produce lovely tasty pork. When the pigs are fully matured and ready to leave the farm, they are slaughtered at a local abattoir so food miles are kept to a minimum. Our pork isn't quite ready yet but when it's available at our butchery we'll let you know so you can try real homegrown, rare breed pork at our Leicestershire farm shop.