Turkey Chilli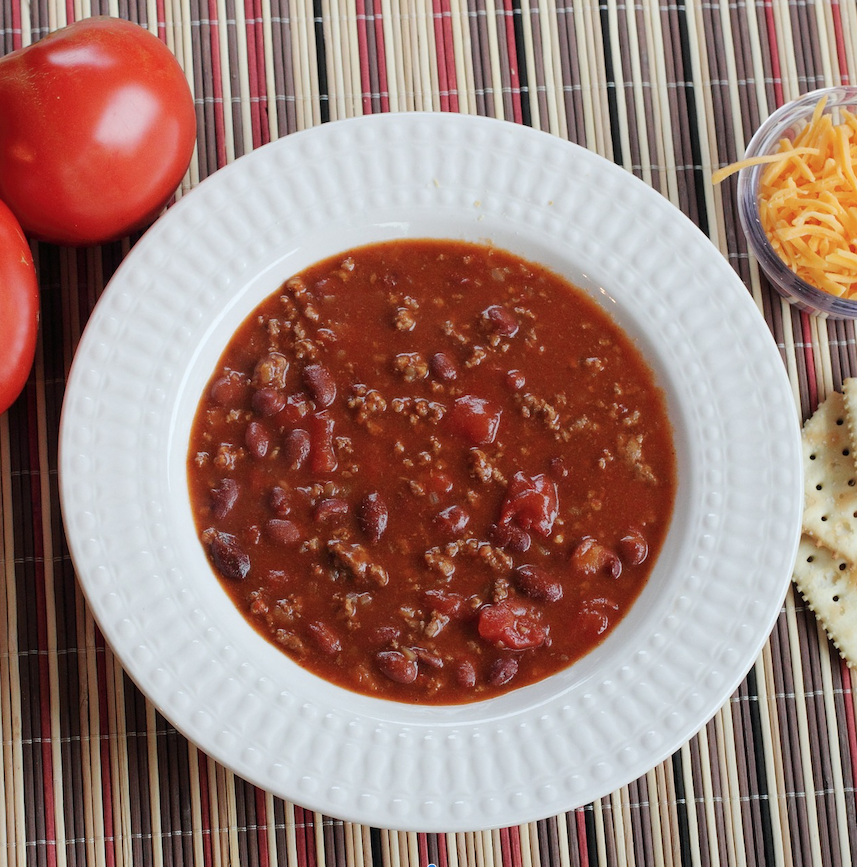 If you're bored of all the classic Christmas dishes then this recipe is the perfect way to mix up your post-Christmas dinners! The spices give the turkey a whole new flavour and there's nothing better than a hot bowl of chilli on a cold winters evening. This recipe works especially well with the leftover dark meat on the turkey and can be made with shredded chicken if you've already eaten all your turkey leftovers.
Ingredients:
500g shredded, cooked turkey meat

1 onion, chopped

1 red pepper, chopped

2 garlic cloves, finely chopped

1 can of kidney beans

1 can of chopped tomatoes

250ml chicken stock

2 tbsp chilli powder

1 tsp cumin

1 tbsp tomato puree

Salt and pepper, to taste
Method:
In a large, saucepan, heat the olive oil on medium-high heat, then add the onions and red pepper and cook, stirring for about 5 minutes, until golden. Add the garlic, chilli powder, and cumin, and cook - add a bit more olive oil if needed.

Add tomatoes, tomato paste, stock, kidney beans and cooked turkey meat. Season to taste then bring the mixture to a simmer and reduce heat to low heat. Simmer, partially covered, for an hour.

Serve with shredded cheddar cheese and sour cream with a side of white or brown rice.