Teriyaki Turkey Noodles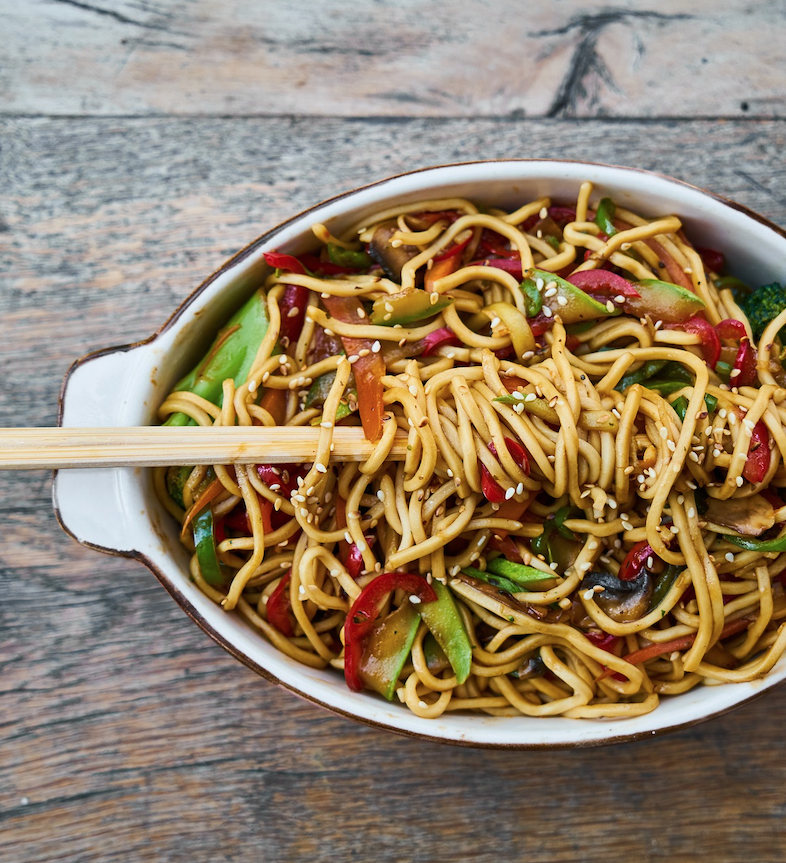 Why not try leftover turkey in your stir fry for a deliciously different boxing day dinner. You can also add lots of extra veg such as thinly sliced carrots (perfect if you have a few spare from Christmas day), broccoli, cavolo nero and kale to make this even healthier.
Ingredients:
1 tbsp vegetable oil

3cm piece of ginger, thinly sliced

1 red pepper, thinly sliced

1 yellow pepper, thinly sliced

1 carrot, thinly sliced

2 spring onions, thinly sliced

1 packet noodles

500g shredded turkey

20g coriander, finely chopped

200ml teriyaki sauce
Method:
Cook rice noodles as per packet instructions, then run under cold water to stop them overcooking.

In a large wok over high heat add the vegetable oil. Once the oil is hot, sauté the ginger until aromatic.

Add the red and yellow peppers, toss and stir fry for 1 minute.

Add the teriyaki sauce and continue to stir fry for another minute.

Add the spring onions and toss a few times.

Finally add the cooked noodles, shredded turkey and half the coriander, toss to combine everything and then remove from heat.

Serve sprinkled with the remaining coriander.