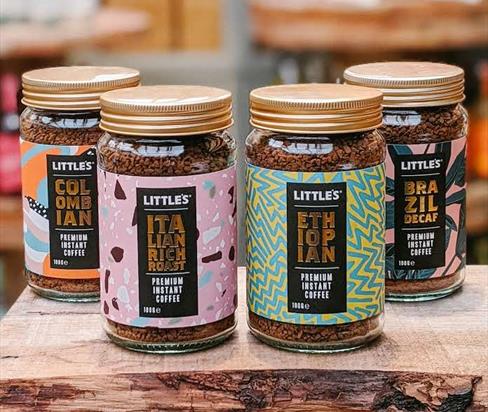 Little's Instant Coffee
Little's instant coffee is a premium coffee which aims to get as close to the taste of a traditionally brewed cup as possible.
Currently in the farm shop we have:
Colombian - Packed with a naturally distinct hazelnut flavour, this coffee has a clean adicity and lovely sweetness

Italian Rich Roast - Roasted a little darker than the other coffees in the range, this coffee has a full and rich dark chocolate flavour

Ethiopian - A sweet coffee with a fruity and zesty character and a hint of chocolate on the finish

Brazil Decaf - Gently decaffeinated using CO2 to preserve its intrinsic flavour. This coffee is rich and smooth with a mild nutty flavour.
Available to buy in the farm shop or order using our telephone ordering service.
Price: £POA