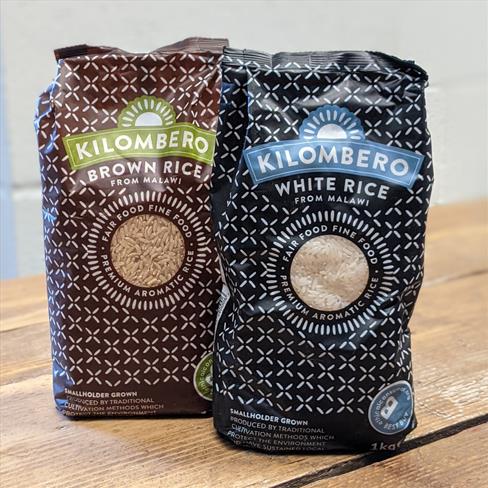 Kilombero Rice
Kilombero fairly traded rice grain is hand sewn in the rich alluvial soils of Northern Malawi, coupled with environmentally friendly traditional harvesting methods ensures a bowl of superior aromatic rice, that is good for you and better for the planet. This rice has won a Great Taste award and is the most ethical rice on the market according to Ethical Consumer magazine.
Currently in the farm shop we have:
White Rice (1kg)

Brown Rice (1kg)
Available to buy in the farm shop or order using our telephone ordering service.
Price: £POA