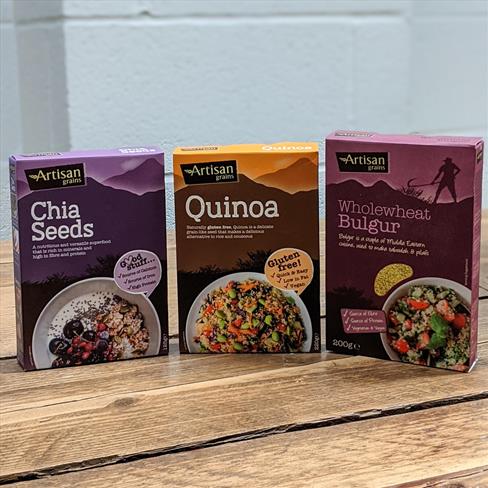 Artisan Grains & Seeds
Currently in the farm shop we have:
Chia Seeds - A nutritious and versatile superfood which is rich in minerals and high in fibre and protein.

Quinoa - Natural gluten-free, Quinoa is a delicate grain-like seed that makes a delicious alternative to rice and couscous (GF)

Wholewheat Bulgur - can be used in soups, salads, stuffing and pilafs.
Available to buy in the farm shop or order using our telephone ordering service.
Price: £POA