Winter Farm to Fork Dinner 2017
Posted: 10 February 17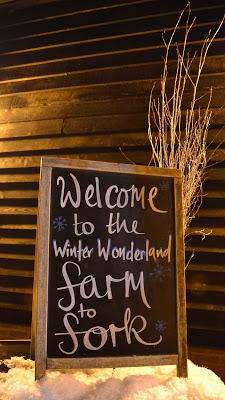 The Winter Farm to Fork Dinner was held on Tuesday 24th January in the Farmer's Kitchen. The Winter Wonderland themed dinner included homemade soup, local Beef Wellington and a rich chocolate dessert. The cosy setting with our three log burners, personalised candles and silver leaves set the tone for a lovely evening.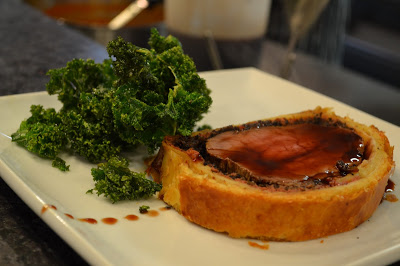 The Menu
Starter
Farndon Fields celeriac, smoked bacon and parmesan soup
Main
Beef Wellington served with Farndon Fields Parmentier potatoes, Farndon Fields seasonal vegetables and a rich port sauce
Vegetarian Option
Beetroot Wellington with crumbled goats cheese and pecan nuts served with Farndon Fields Parmentier potatoes and Farndon Fields seasonal vegetables
Pudding
Rich chocolate torte with local mint ice cream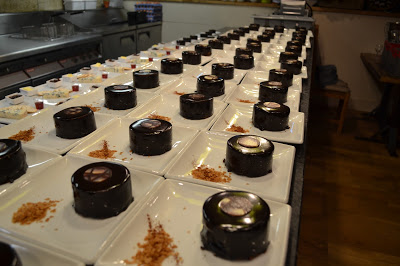 or
Gorgonzola cheese, water biscuits, apple chutney and a shot of Warner Edwards sloe gin.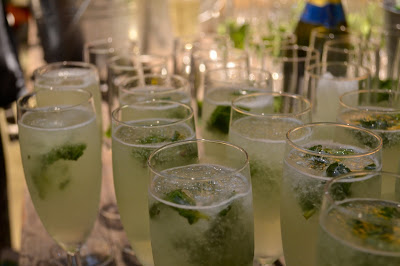 We were joined by Noah Geeves from LIC who served up some delicious Old Cuban cocktails on arrival. The star ingredient was the Mojito LIC which went down a storm. Noah also talked after dinner all about LIC, how they started and how they got to where they are today. A big thank you to Noah for joining us.
Thank you very much to all our customers who attended the evening. We're looking forward to the next series of Farm to Fork Dinners in 2017!