The mystery of the gold ring in the Cabbage
Posted: 14 January 20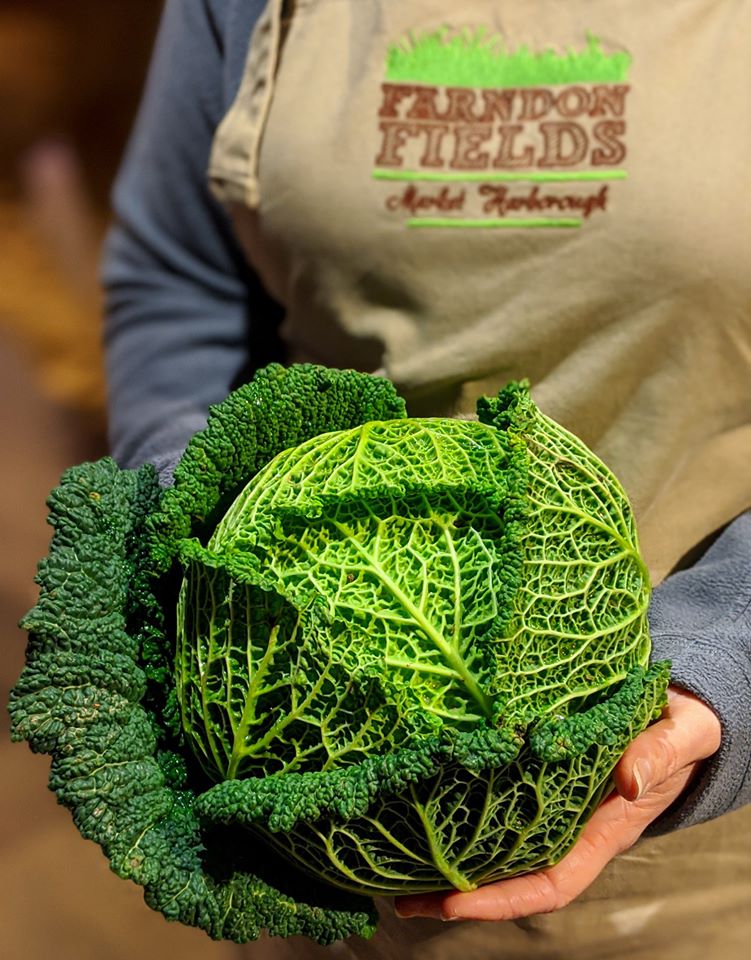 On Saturday 7th December 2019 a Savoy Cabbage was purchased from us here at Farndon Fields. The customer took the cabbage home and whilst they were preparing it for dinner they found a gold ring tucked inside!
We've had many things lost and found in the farm shop by this is certainly the first time we've had a gold ring found in a cabbage.
The savoy cabbage was grown on our farm so it was very possible that the ring belonged to one of the farm team. After chatting with the team we came away stumped - none of them were missing a gold ring. The cabbage field doesn't have a public footpath through it so we came to the conclusion it must have been dropped by a customer in the farm shop.
We waited 4 weeks to see if anyone would come forward to enquire about a lost ring, but sadly no one did. Christmas is a busy time, maybe they didn't notice it missing for a while and are now struggling to retrace their steps?
After Christmas, we took to Facebook in the hope our followers could help us find the owner by sharing our post. We've had 625 shares so far and it seems to be the talk of Market Harborough with a mention on HFM and a story in the Harborough Mail. Even the Leicester Mercury and BBC Radio Leicester have shared the story. The extra press has helped us reach many more people. We've had a few people come forward to enquire if the ring was theirs but sadly their descriptions do not match the gold ring. The hunt for the owner goes on, we're hoping for a happy ending and the gold ring is rightfully returned to its owner.
If you think the gold ring belongs to yourself or a family member who shops with us then please give us a call on 01858 464838 or visit us at the farm shop and speak to one of our managers.