Pumpkin Season at Farndon Fields
Posted: 5 October 20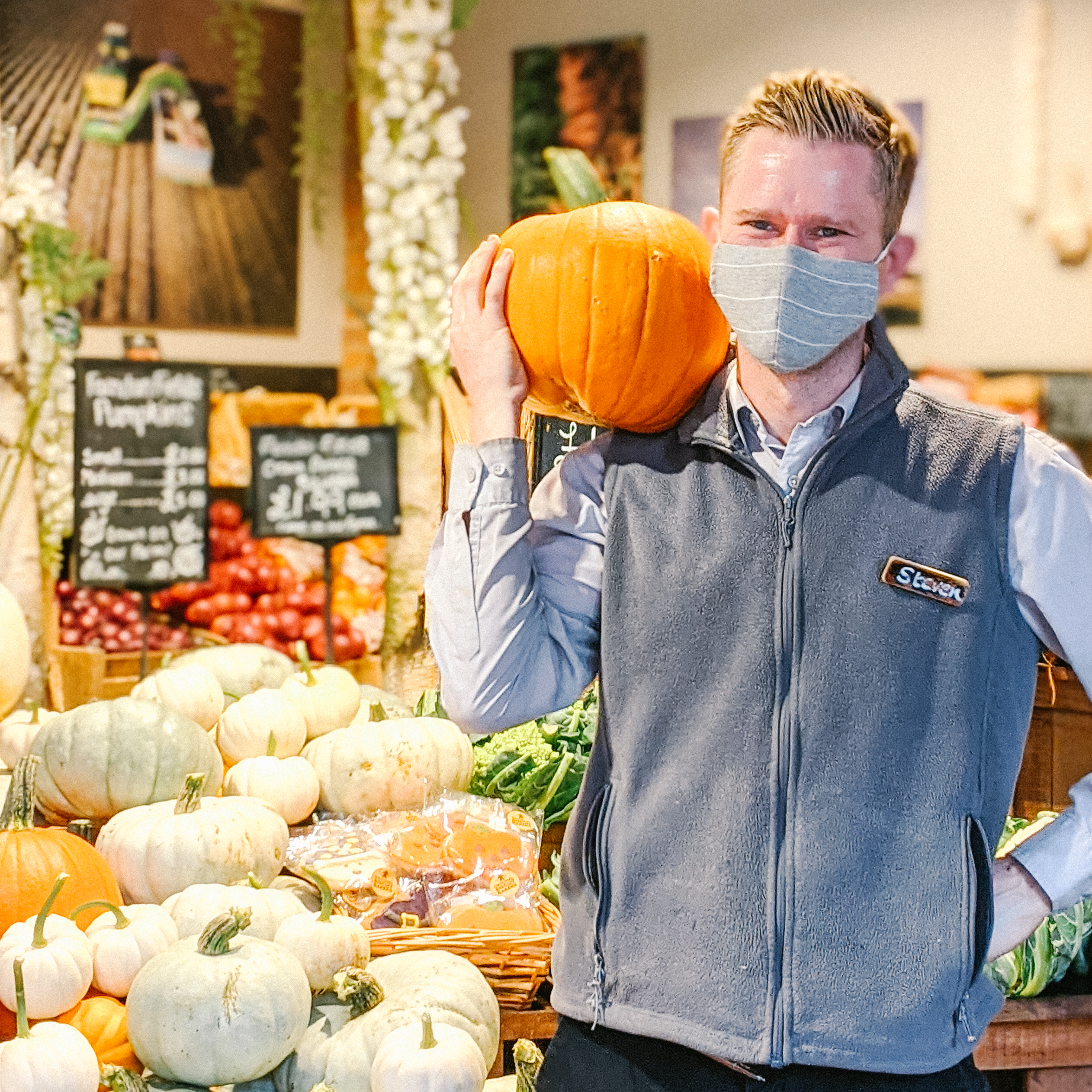 It's officially pumpkin season here at Farndon Fields! The team have been busy picking our first crop of homegrown pumpkins down at the farm.
Although we did host pumpkin picking at the farm last year, after much thought and consideration we will not be hosting the event again this year.
However, it won't be long until our garden area is piled high with a variety of our weird and wonderful homegrown pumpkins and gourds. So you can come along to the farm shop to pick up a pumpkin and take an Autumnal photo or two - just without all the mud!

You can also pick up a recipe card whilst you're at the farm shop to inspire you to turn your pumpkin into something delicious. You'd be surprised and how many different ways you can cook with pumpkin! Last year we gave stuffed pumpkin a try and we were delighted by the result! Check out the recipe on our website here.
We also love creating beautiful Autumnal displays with all of the weird and wonderful gourds we grow. We have a selection of homegrown ornamental gourds which are not edible and make lovely centrepieces for tables and on mantlepieces. Kevin's top tip for preserving ornamental gourds is to wash them with washing up liquid (to remove surface dirt or bacteria which can cause them to decompose) and make sure to dry thoroughly. You can then paint over with a thin layer of varnish and if kept in a cool place then they can last for years!
We love seeing how you cook, carve and decorate with pumpkins so make sure to share your photos with us this October 🎃​