Pumpkin Picking Tickets Now On Sale!
Posted: 24 September 21
Looking for information on Pumpkin Picking for 2023? Take a look here!
The lead up to October is an exciting time for us, we are getting ready to open our farm gates and inviting you to come and pick your own pumpkins.
Kevin and the farm team are pleased with how well the pumpkin crop has grown this year, they have collectively planted over 40,000 pumpkins, including 9 varieties of squashes and 8 different varieties of pumpkins. This is our BIGGEST crop of pumpkins to date!
The pumpkin patch is located on our farm, which is just a short drive from the farm shop.
We have a wide selection for you to choose from including; big ones, small ones, knobbly ones, wrinkly ones, white ones, gourds and you may even find the original Cinderella Pumpkin.Wheelbarrows will also be available to help you carry your pumpkins around.
There will be lots of different photo opportunities in the field so you can capture the best pumpkin photos. Be sure to have your picture in front of our new 1954 Chevrolet Truck!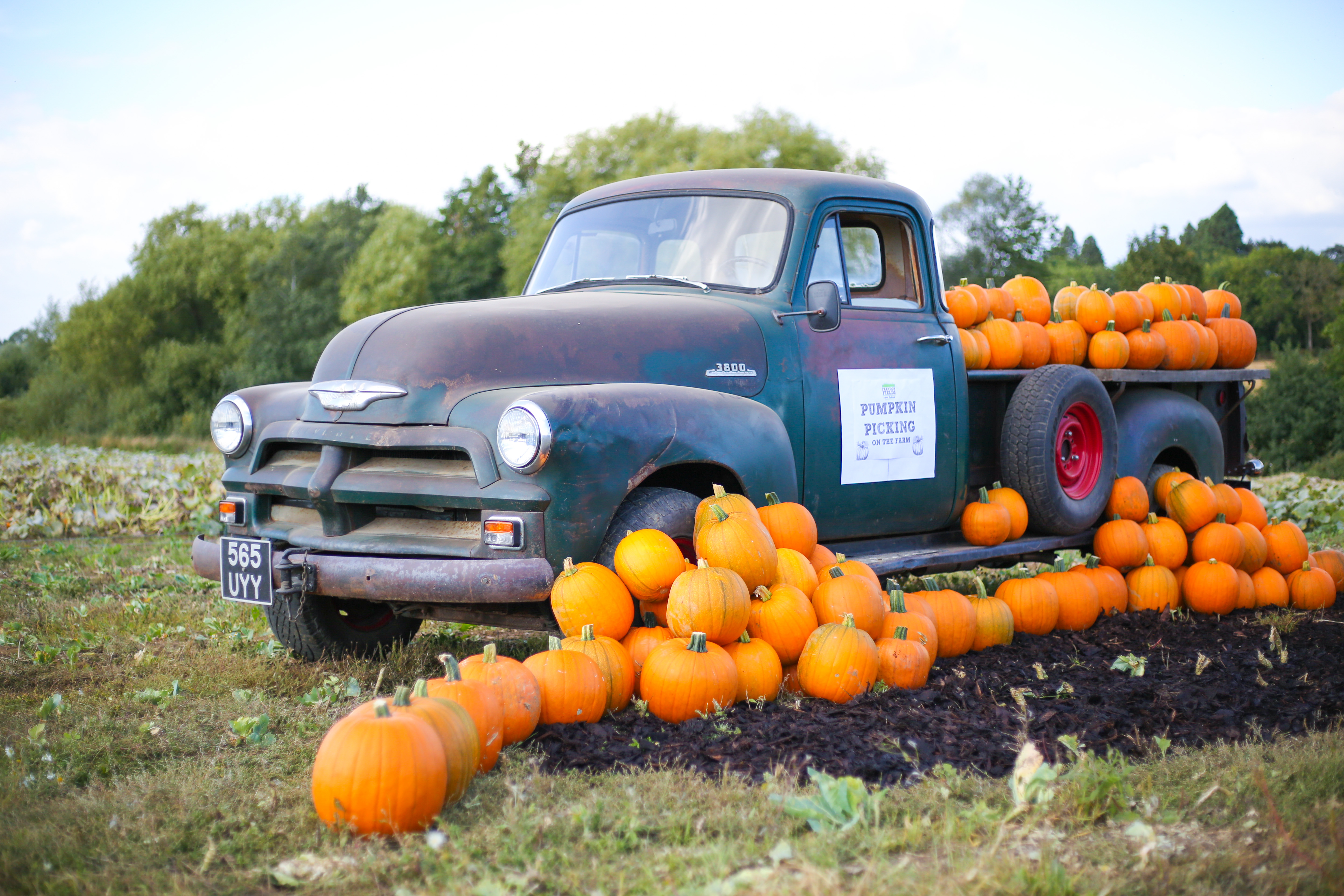 After you've picked your pumpkins you can take a walk down to our marquee where there will be a selection of delicious local food and drink available for you enjoy!
Come rain and shine our pumpkin picking will be open, let's hope for some wonderful autumnal sunshine.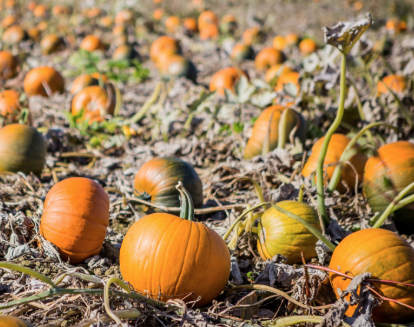 You can purchase your entrance tickets here, with selected dates available; 9th & 10th, 15th to 31st October. Tickets are £2.00 and under 3's go free. All Entrance tickets must be booked online in advance.