Pumpkin Picking on the farm 2021
Posted: 1 November 21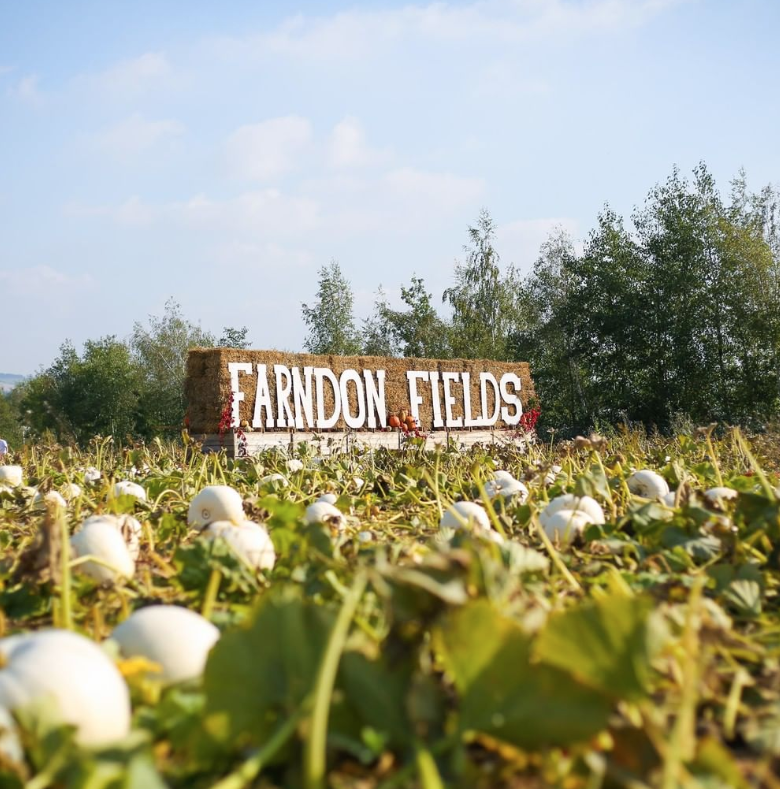 Looking for information on Pumpkin Picking for 2023? Take a look here!
October is an exciting month for many reasons, not only did we enjoy the Halloween festivities we also had our pumpkin picking on the farm to look forward too. Kevin and the farm team were proud of how well the pumpkins had grown this year, they had planted our largest ever crop, with over 40,000 to choose from, including many different varieties, shapes and sizes.
The turn out this year was fantastic! We loved welcoming old and new customers to the farm, sharing what we grow. We were also very lucky with the weather, the autumnal sunshine shone, even when it did try to rain, it certainly didn't stop us! Even our very own 'Clive' the Caterpillar was ready with his welly boots on.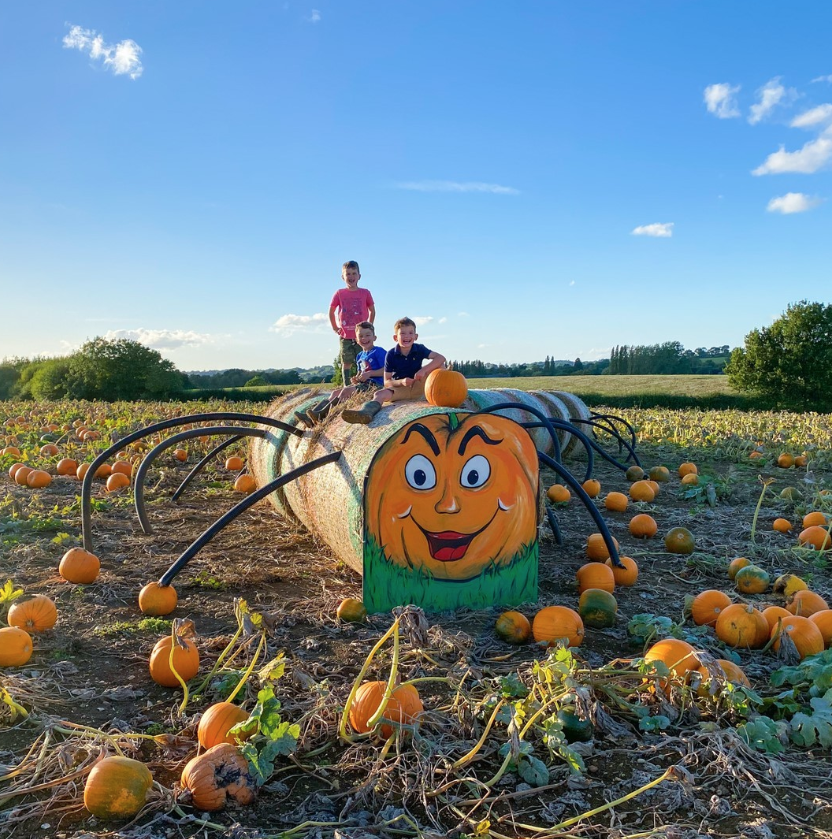 The field was filled with plenty of photo opportunities, including our 1954 Chevy Truck, Clive the Caterpillar and our giant Farndon Fields sign. There was also plenty of creative pumpkin installations, if you joined us did you discover them all? We especially enjoyed seeing all the fantastic photos that were captured in our fields, they were all very creative.
Once you reach the top of the pumpkin patch, you could enjoy seeing the orange haze of pumpkins across the field. We had even dusted off our giant deckchair for another year running, for you to relax and take in the wonderful views.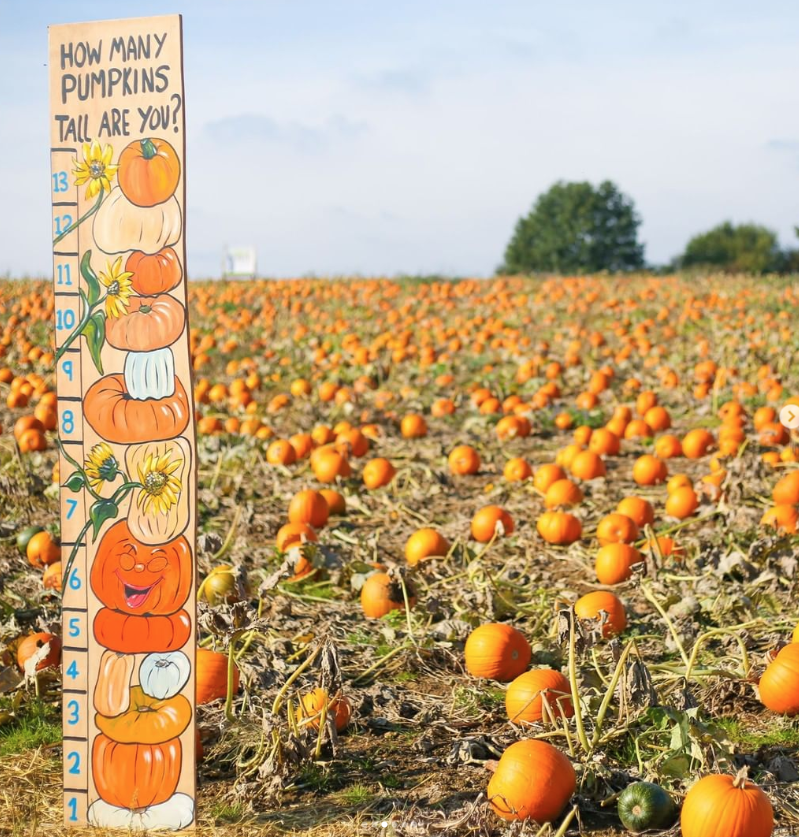 There was plenty of wheelbarrows loaded up high with pumpkins of all different varieties and sizes. After pumpkins were picked lunch and drinks could be enjoyed on our picnic benches and undercover seating options; with delicious local and food available from "Happy Herefords food and Penny's Vintage Coffee and Bar".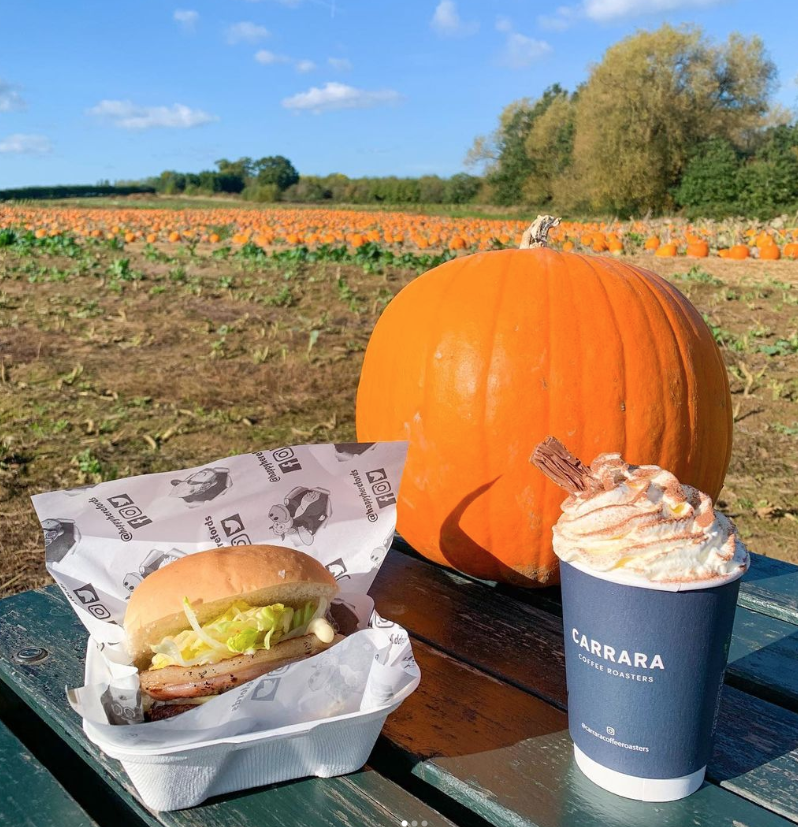 We loved seeing you all on our farm for a fantastic and fun day out! We hope to see you all again next year.