Our Favourite Valentines Day Dinners
Posted: 11 February 21
This Valentine's Day, why not treat your loved one to a Valentine's Day feast they'll love.
Farndon Fields is packed full of the freshest, quality local ingredients you can cook with. Treat someone special and cook them a meal to remember, but if you're still looking for inspiration here's a few of our favourites.
​
Roast Chicken with Crunchy Purple Sprouting Broccoli
Prep time: 20 minutes
Cooking time: 30 minutes
This recipe is easy to make and packed full of flavour, the perfect dinner for two. Roasting the broccoli gives it a whole new flavour and is accompanied perfectly by the garlic and parsley roast chicken. Serve with roast or boiled potatoes for the ultimate seasonal dish.
​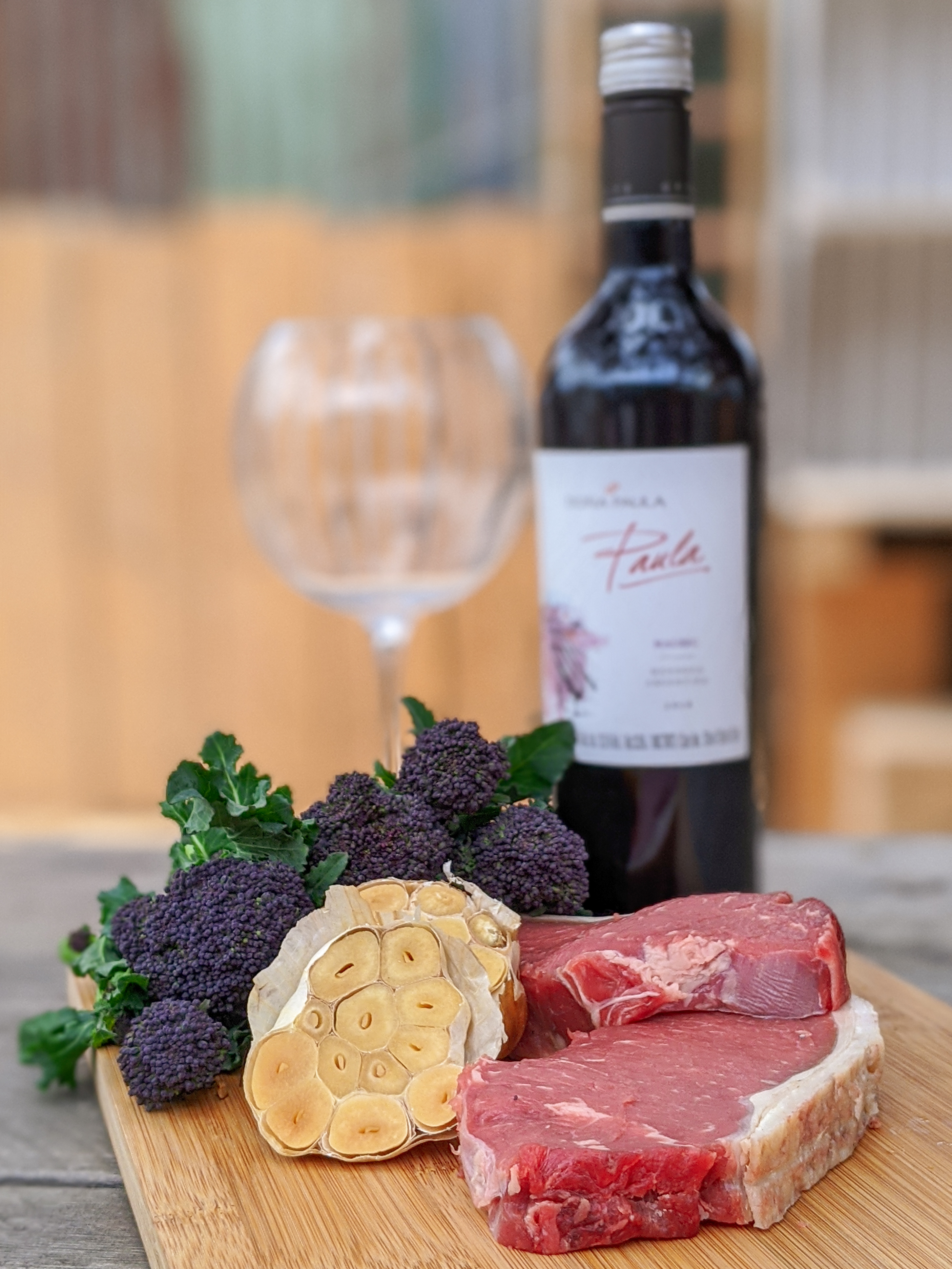 Pan Fried Sirloin Steak
Prep time: 5 minutes
Cooking time: 10 minutes
A perfectly cooked steak is sure to impress the one you love. From the 13th - 16th February we'll have a special offer on our 8-ounce dry-aged sirloin steaks so you can get 2 for £14.95. Pair these with some chipped Farndon Fields potatoes and a peppercorn sauce and you've got yourself a restaurant-quality meal!
Oven-Baked Lemon & Pea Risotto
Prep time: 10 minutes
Cooking time: 30 minutes
This Lemon and Pea Risotto is perfectly simple and the crunchy parmesan and breadcrumb topping give this recipe a decadent twist. It's ready in just 40 minutes and if you've got leftovers then they're perfect for freezing for another day.
​
Individual Pear Crumbles
Prep time: 15 minutes
Cooking time: 50 minutes
A valentines day meal just wouldn't be the same without a sumptuous dessert. Why not try these individual pear crumbles? The pears are poached, baked and topped with a crumbly, crunchy top, meaning you get a fantastic fruit to crumble ratio. The perfect way to finish your meal.
​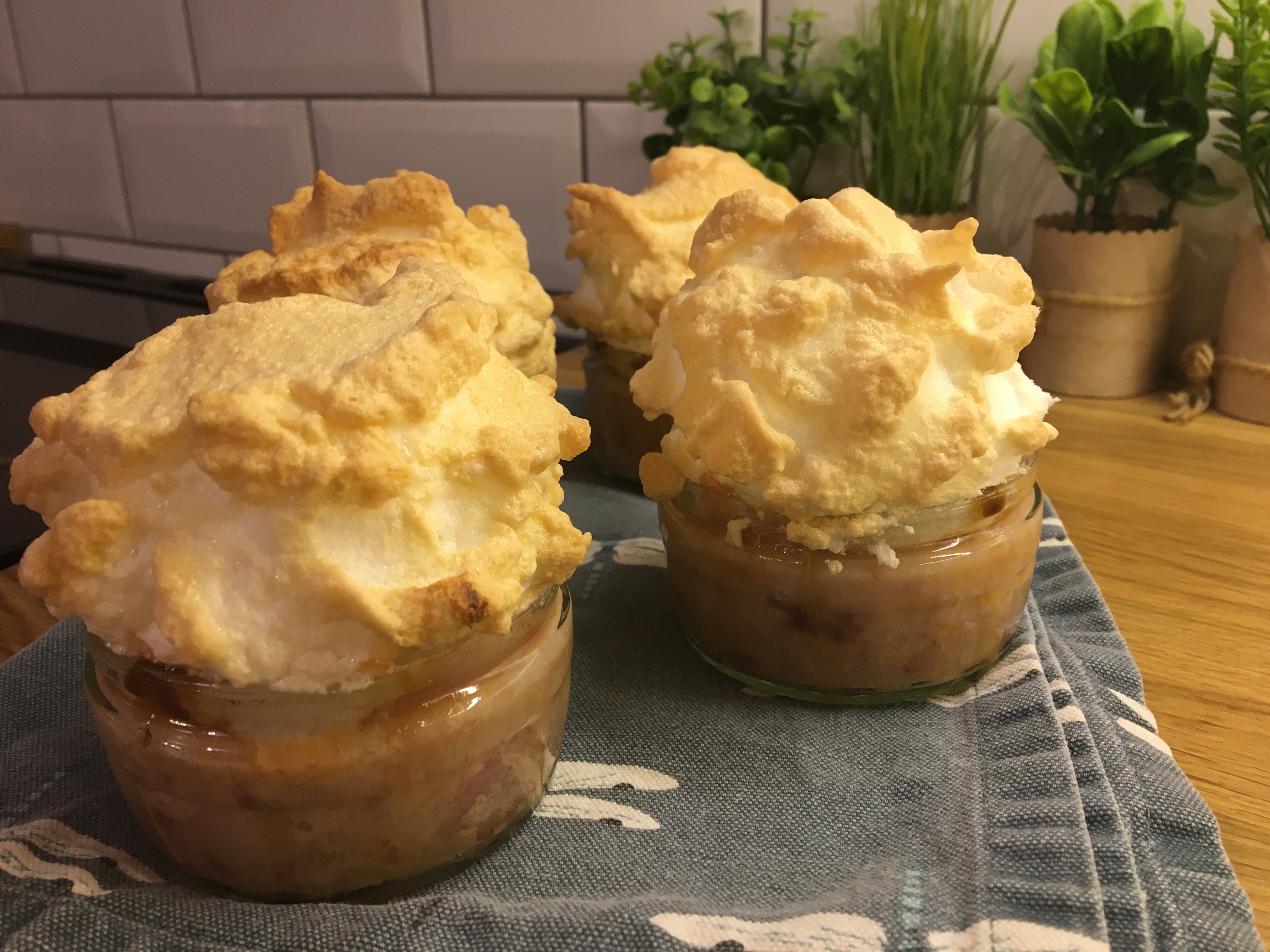 Rhubarb and Strawberry Meringue Pots
Prep time: 15 minutes
Cooking time: 1 hour
These meringue pots are delicious, light and low-fat. What's even better are, they're easy to make! The meringue gives them an impressive height and the pink of the rhubarb is perfect for valentines day. We've got lots of English Rhubarb in the farm shop as well as recipe cards for these delicious desserts, check out how we got on making them in our latest recipe video.