National Butchers Week
Posted: 9 March 21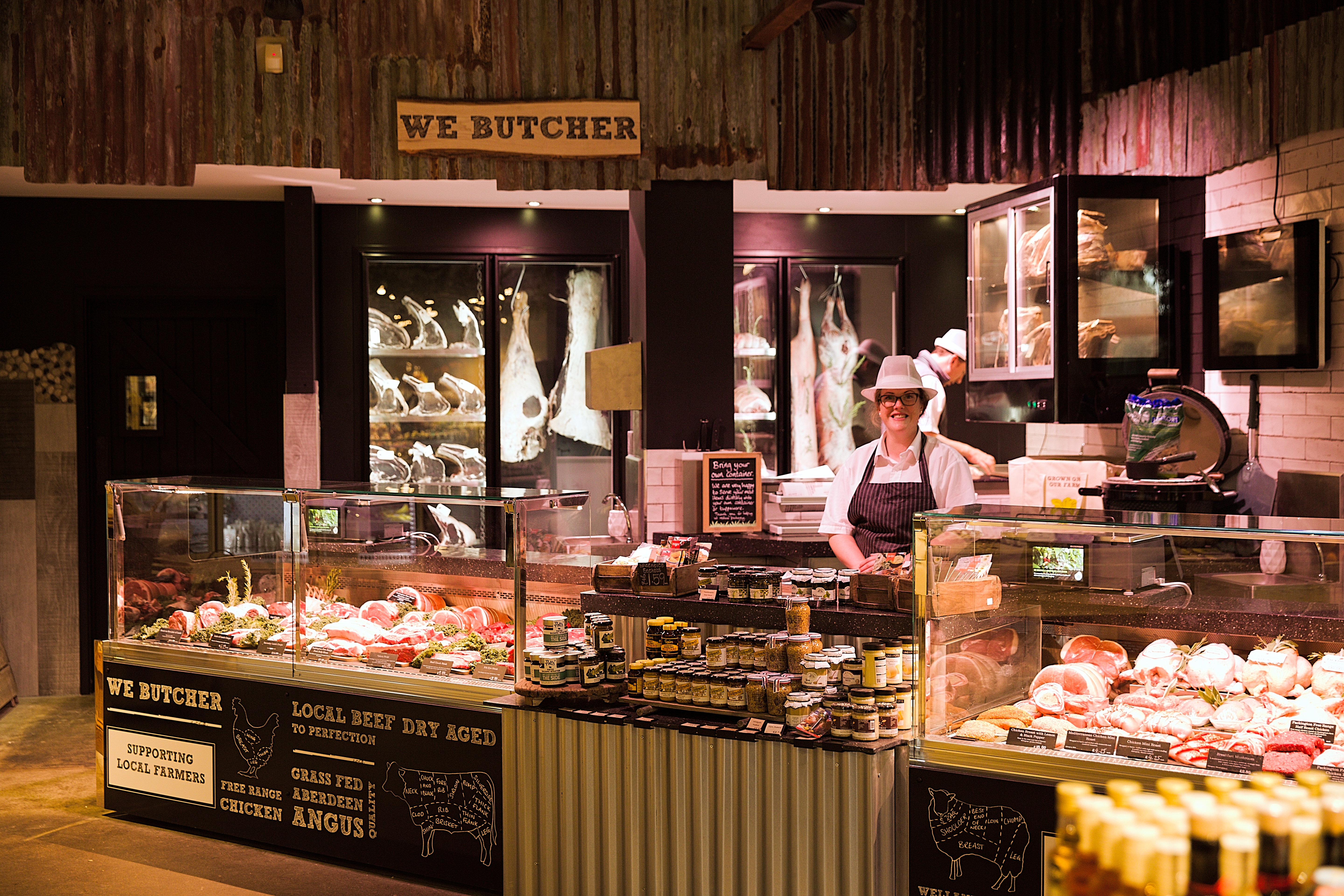 National Butchers Week is here! We're proud to have our own team of master butchers who take care in preparing local quality beef, pork and lamb we source direct from local farmers.
In 2018, we upgraded our Butcher's counter and added in the dry-ageing cabinets you can see today. Our state of the art cabinets allow us to place our beef into a carefully controlled environment to increase the tenderness and flavour. We also fitted new counters to display our larger range of ready prepared cuts. We hope it makes it even easier to choose what to have for dinner!
Our butchery team work closely with the deli and production team to create new flavours of sausages, marinades and pork pies so there's always something new for you to try when visiting the farm shop. We highly recommend trying our homemade pork pies!
We're proud to have such a fantastic and knowledgable team here at Farndon Fields. Make sure to say hello next time you visit, they're always on hand to give advice on the best cut of meat for any occasion.