Show your love for Market Harborough in the Muddy Stiletto Awards!
Posted: 17 May 19
Well, it certainly seems as though Market Harborough is having it's moment this year with 14 businesses making it through to the Muddy Stiletto awards finals. We love how many independent businesses Market Harborough has and think that's what makes it such a fantastic place to live and work. What's even better is that Farndon Fields has also been nominated as a finalist for Best Farm Shop/Deli in Leicestershire and Rutland.

To celebrate we thought we'd share just a few of our favourite local businesses that are also finalists in this year's awards. Don't forget to share your love of Market Harborough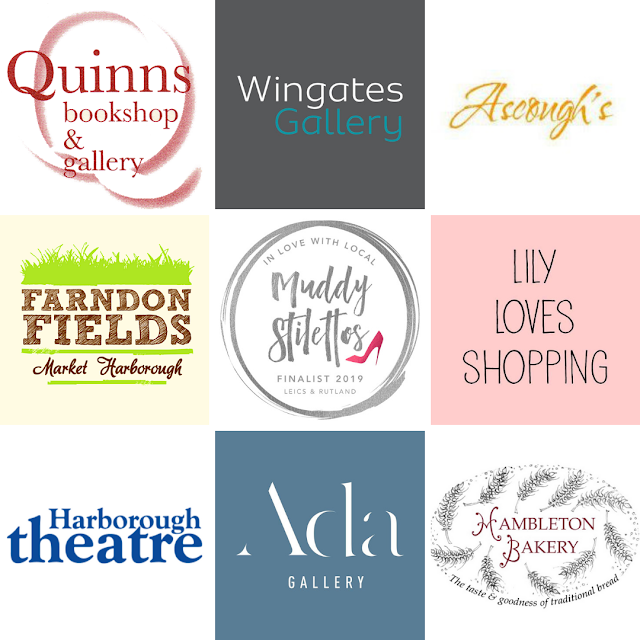 Farm Shop/Deli: Farndon Fields
Can we vote for ourselves? We are so proud of the hard work our team puts in every day, we wouldn't be here without them and want to shout from the rooftops how much we appreciate them. If you love shopping with us then give us a vote and help give our team the recognition they deserve!

Art Gallery: Wingates Gallery
Wingates is a firm favourite as there's always new artwork and something utterly creative to see. There's also nothing better than attending one of their artist events to learn more about the fantastic artwork adorning the walls. Make sure to chat with the team when you visit, they really do know their stuff.

Bookshop: Quinns
If you haven't paid a visit to Quinns then you should definitely make it a top priority. It's a treasure trove of books and arts & craft materials. We love to browse this lovely little shop and pick up a good book and a new sketchbook. If you haven't been before then you can find it tucked away down the alleyway between Joules and Andrew Grangers Estate Agents.

Local food/drink producer: Hambleton Bakery
We are proud to stock the fantastic Hambleton Bakery bread here at Farndon Fields, the popularity of their products speaks for itself. Hambleton bakery really stands out to us as they follow traditional breadmaking techniques using long fermentations and stoneground flour. Trust us, once you've tried Hambleton Bakery bread there's no going back.

Interiors Store: Lily Loves Shopping
Lily Loves Shopping literally lights up the street with their fantastic turquoise shop front and fantastic window displays. If you've got someone tricky to buy for then you bet Lily Loves Shopping always has the perfect gift. We love going here for inspiration and if we're feeling a bit blue then its a fab place to go to giggle at some of their mugs!

Jewellery Store: Ada Gallery
A visit to Ada is always an exciting one. We love seeing all of the fantastic new jewellery on offer, it really is a place to find a unique and special gift with many pieces being designed and made by Ruth. If you want to find something really special then this is the place to go.