Luxury Christmas Wreath making workshop
Posted: 5 December 19
On Wednesday 4th December, we hosted our very first Christmas wreath making workshop! We warmed mulled wine and mince pies and welcomed 12 lovely ladies to join us from 6 - 9 pm to create something special for their front door.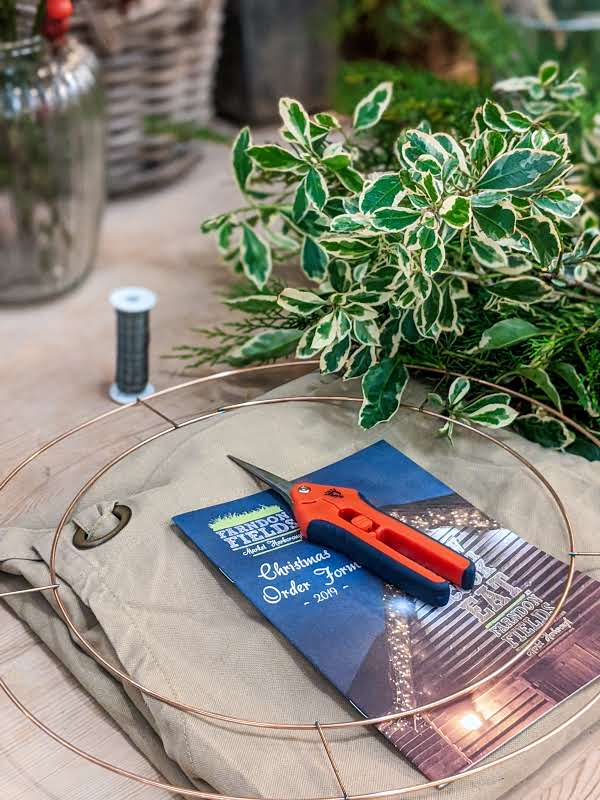 Helen Tonner (Flowers at the Old School House) showed everyone how to moss their own wire ring to create the base of the wreath before explaining how to attach foliage and turn it into a luxury Christmas wreath.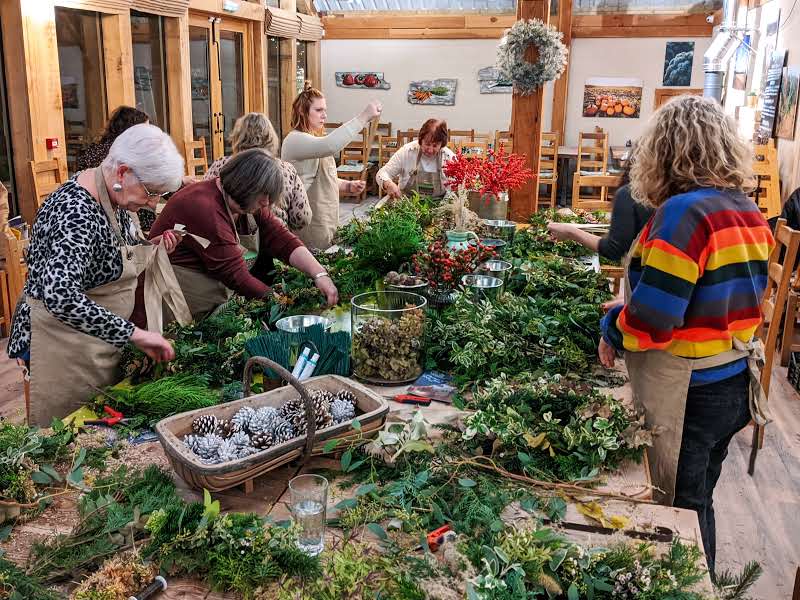 We had a range of different materials for people to use such as dried hydrangeas, pine cones, luxury ribbon, fresh and dried berries, Christmas tree branches, rosehips, seed heads and so much more. We had a fantastic and varied selection of materials and it allowed everyone to create a unique wreath to their individual tastes.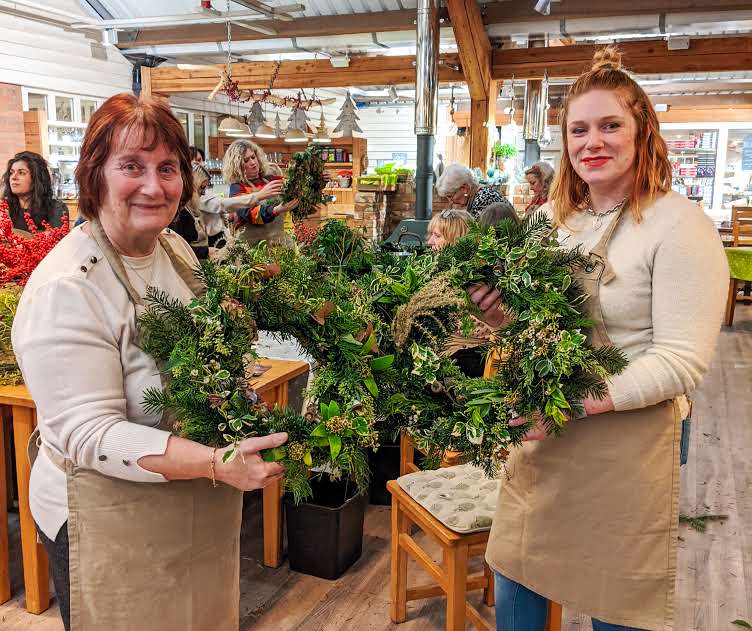 We had a fantastic evening with good company and it really has got us into the festive spirit.
We've already had Sarah share a photo of her wreath hanging on her door on Instagram, how amazing does it look! We can't wait to see everyone else's wreaths hanging proudly on their doors and we're looking forward to our next Christmas workshop on the 19th of December.