How to create a potted herb garden
Posted: 4 May 21
Spring seems to have finally arrived and we just cannot wait to get the garden ready for Summer! We've been planting bulbs and pruning our roses in anticipation, but this week we thought we'd make the most of all the lovely potted herbs we have at Farndon Fields and create a herb garden. Having an outdoor herb garden is fantastic for home cooking and means you've got a supply of fresh herbs for all occasions (mainly mint for a spontaneous summer Pimms!).
Things you'll need to create your very own outdoor potted herb garden:
Herbs in pots
Potting soil
Compost or composted manure
6-inch or larger pots: terra-cotta, fiberglass, resin or woodwork best
Trowel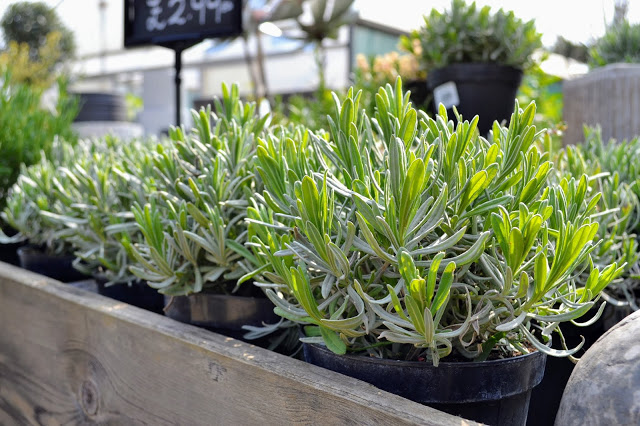 Step 1
Select a pot, if you are planting in individual pots then we recommend pots that are 6-inches wide to allow the herbs to grow, or you could always opt for large, decorative containers which can hold several. You can use almost anything for a herb container as long as it provides good drainage! Drainage holes ensure you don't drown your herbs when watering.
Step 2
Place a small amount of gravel, stones or broken ceramics over the drainage holes to prevent the compost from washing out and then fill the pot with potting soil, working in the compost as you go.
Step 3
Before planting your herbs, arrange them and consider each plant's growing habits. For example, rosemary likes it hot and dry whilst parsley needs steady moisture and mint can dominate so may need to be potted on its own. So make sure to take these things into consideration when choosing which herbs to group together.
Step 4
Once you're happy with the positioning of the herbs, remove them from their pots and create a planting hole that's just the right size. Then gently loosen the roots at the bottom of the plant and place in the planting hole. Firm the plant down as you fill in around with compost. If you are planting several plants then repeat the process for each.
Step 5
Water the herbs to settle them in, the level of compost may sink so you may need to add a little extra on top. However, make sure to leave 1 inch between the top of the soil and the top of the plant.
Step 6
Enjoy! Don't forget to pick and enjoy your herbs regularly. Herbs actually benefit from regular picking and will produce more shoots in response.
If potting a herb garden just isn't for you then there are lots of other spring activities to be pottering around and doing this month:
Plant evergreen hedges such as holly and yew
Sow hardy annuals in the garden as the soil begins to warm up. You can tell when this has started as the pesky weed seedlings start to emerge!
Plant summer bulbs
If you're looking to grow your own vegetables (such as tomatoes and runner beans) then now is the time to sow these on a window ledge indoors
Feed and mulch beds and borders - just make sure you've weeded your patch before you start to lay down the mulch
And mow the lawn on a high cut​
Hopefully, we've inspired you to get outside and pull on your garden gloves! Our garden is now open and full of potted herbs and so much more - so come say hello and get all the essentials you need to make your very own herb garden at home.