Summer and Autumn Flower Workshops
Posted: 1 October 19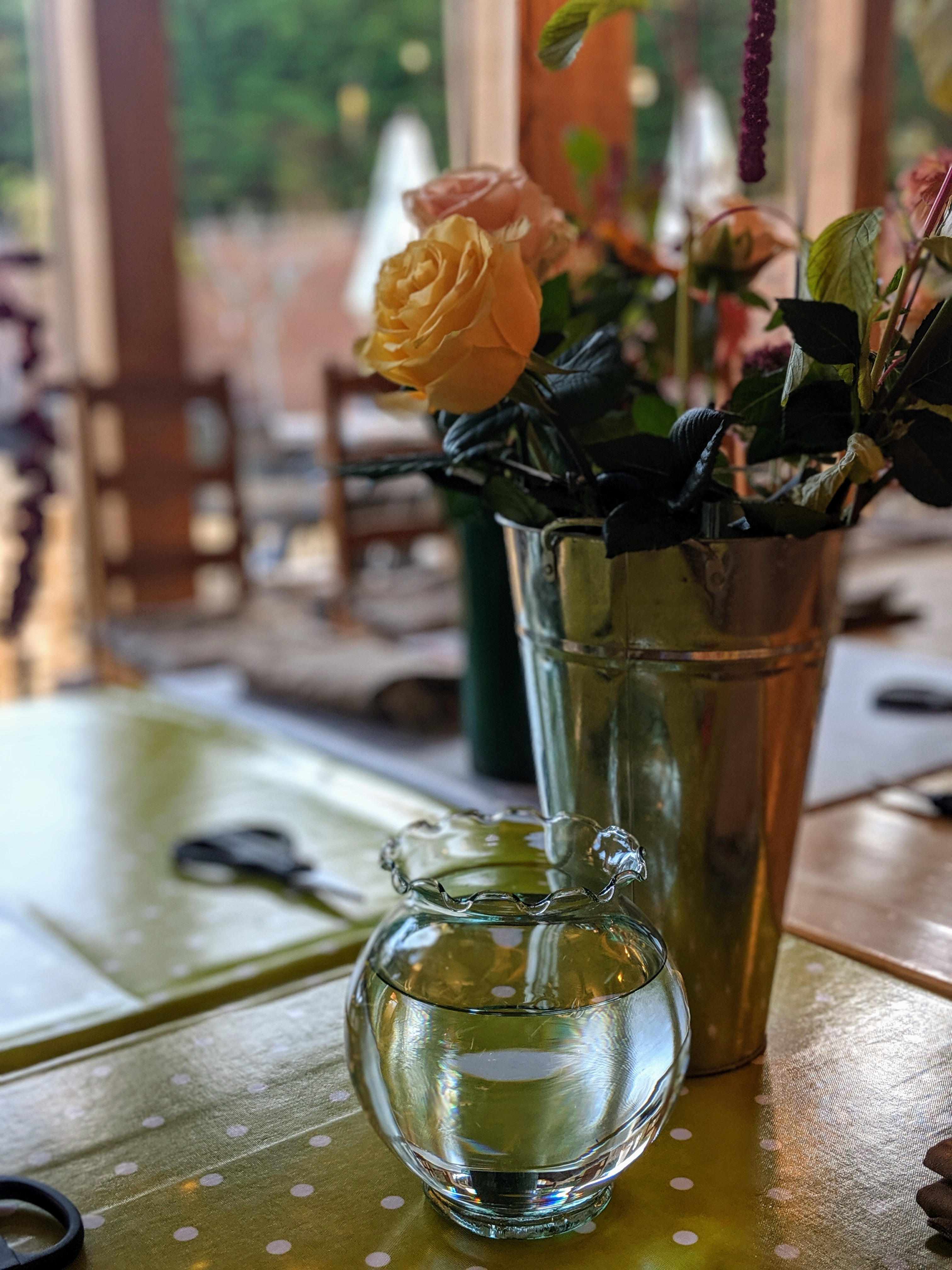 Back in August, we hosted our very first flower workshop in the Farmer's Kitchen. Together with local floral designer Helen Tonner, we hosted a workshop to create a beautiful, natural and relaxed floral arrangement.
The evening started at 6 pm with everyone enjoying a glass of fizz on arrival whilst Helen introduced herself and talked everyone through the basics of flower arranging. We had a beautiful selection of flowers and foliage so everyone could create an arrangement which was suited to their tastes. Some opted for a more natural look with lots of wild foliage whereas others went for a more uniformed approach. It was amazing to see how everyone created something so unique with the same variety of flowers.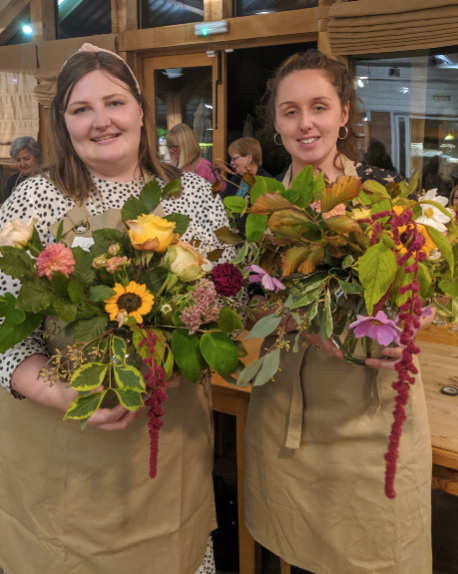 The evening was such a success we added another date to run an Autumn workshop with Helen at the end of September.
For our Autumn workshop we had a mix of blush roses, dahlias and purple sedum for our guests to arrange. We even had a delivery of freshly cut sunflowers straight from our farm to add an additional splash of Autumnal colour to the arrangements. Once again, the arrangements created were unique to each individual and it was a wonderful workshop to host.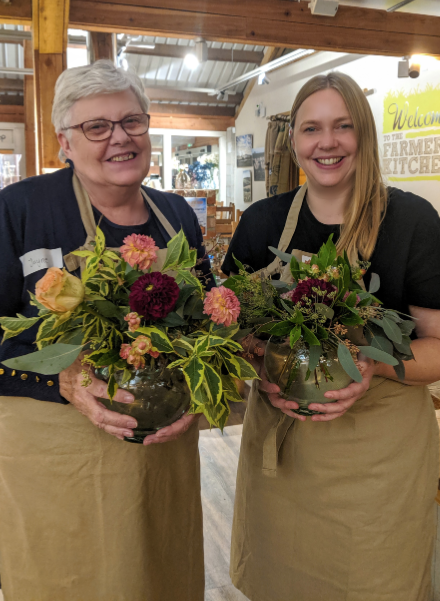 Despite it only being September when the Autumn workshop was held we had already had a few requests for a Christmas wreath workshop!
So due to popular demand, this December we're hosting a Luxury Christmas Wreath Workshop with Helen Tonner in the Farmer's Kitchen. It's set to be another fantastic evening which is sure to get you into the festive spirit and we can't wait to see what everyone creates.
If you missed out on tickets for the wreath workshop we've got a few other's planned, take a look at our website to see what we've got coming up and to book your tickets.