Feeding Harborough: Our new home delivery service
Posted: 13 April 20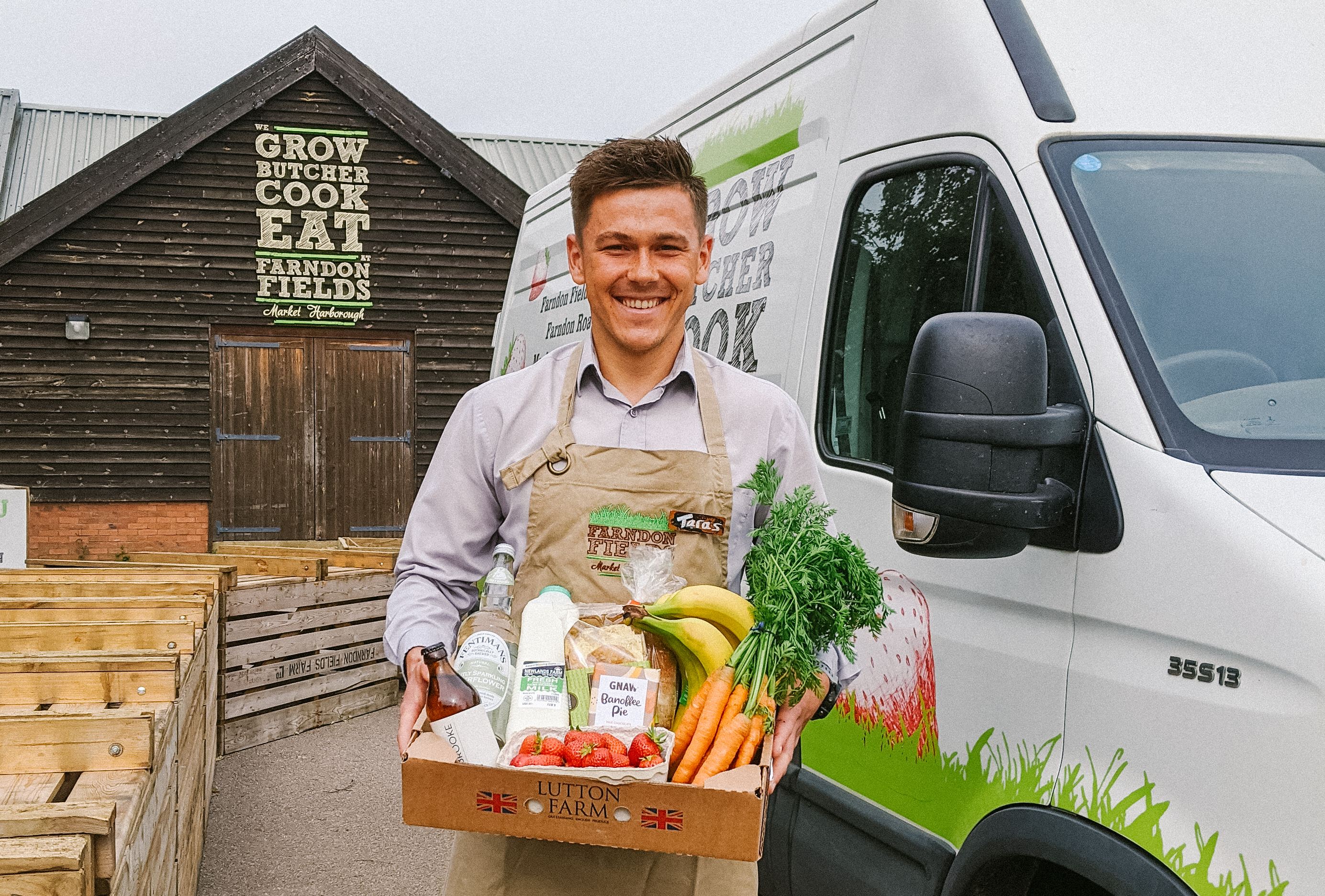 Well, what a few weeks it has been! We'll be honest and say that a global pandemic wasn't quite in our plan for March and April, but our team has done a fantastic job of adapting to the ever-changing situation and in response to the lockdown announcement we decided to roll out a new delivery and collection service to support our community and customers.
We set up a telephone ordering system so anyone who was self-isolating or unable to come into the farm shop could place an order over the phone for their food shopping. We will admit that it was quite a learning curve for us but we are lucky to have such a fantastic team. The Farmer's Kitchen team who previously waitressed in the cafe adapted to answering the phones, learning all of the products in the farm shop and picking shopping orders from around the shop. Our shop team created a new system for picking each individual order and we set up new tills to be able to scan through the shopping before calling the customers to make the payment. The shopping is then either delivered or the customer can come through our brand new drive-thru for a contactless collection.
We were delighted with how popular our new service has been and in the first 3 weeks, we have managed to pick, pack and deliver over 1,500 orders to customers who are self-isolating. The demand for deliveries was slightly overwhelming to begin with customers turning to us when their usual food deliveries couldn't meet demand. But we have worked round the clock to source fresh, local food to help meet demand.
We have also had the help of a handful of volunteers who approached us wanting to help deliver food to people who were self-isolating. It is thanks to them we have been able to meet demand and deliver locally to those who need it. We'd like to individually thank them for all of their hard work.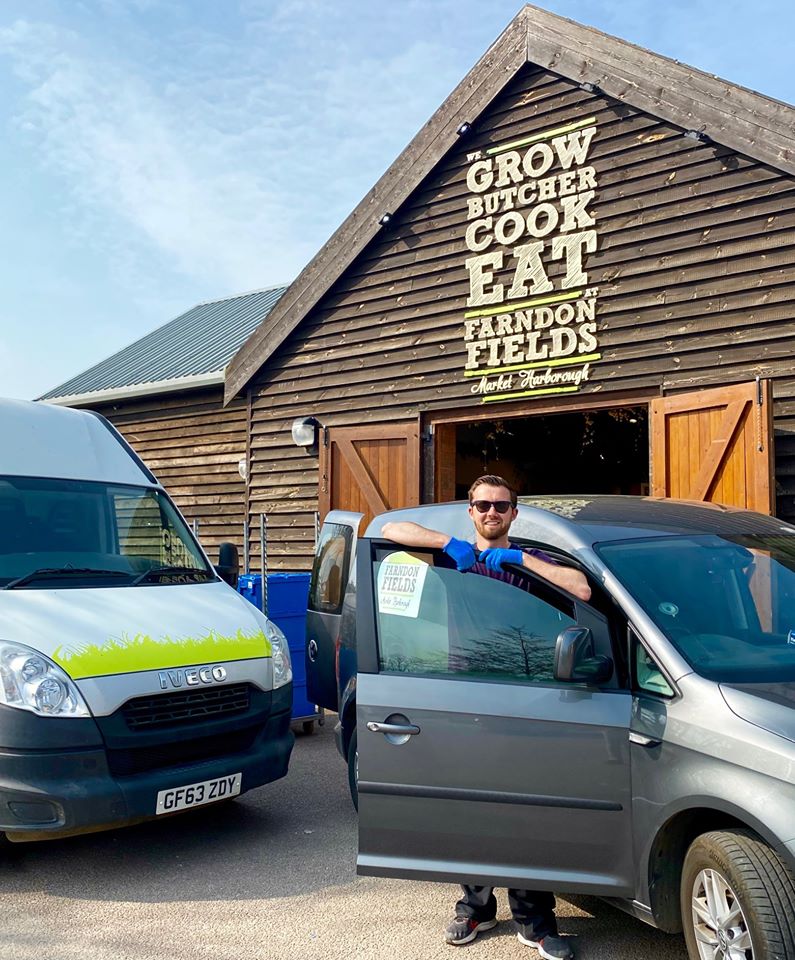 Volunteer Rob with his van
The first volunteer we'd like to thank is Rob who was quick to volunteer his services when everything started. He runs his own business and helped us not only with the deliveries but with advice on how to route and organise them all. He has been such a big part of the team and has been helping us deliver locally. He has even made his very own Farndon Fields van sticker to be on brand and reassure our customers he is one of our delivery drivers!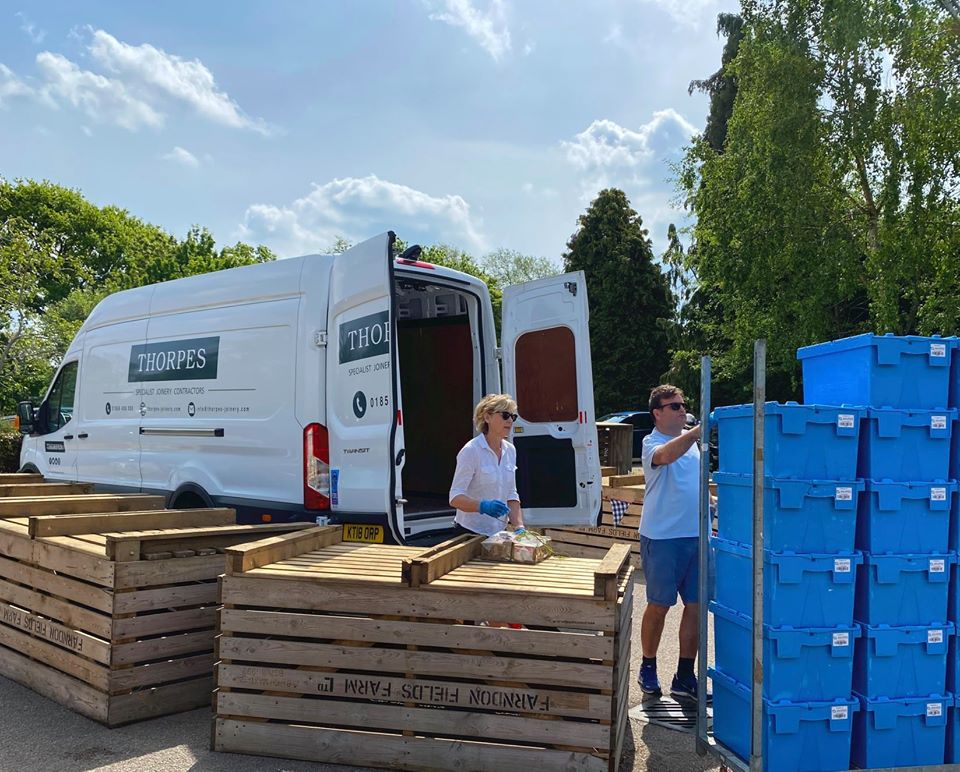 John and jane thorpe loading up their van with deliveries
The next two volunteers we'd like to thank are Jane and John Thorpe who run local joinery company Thorpes Joinery. When this all started we had a huge amount of enquiries about delivering to Kibworth and Fleckney but with just one delivery van, we didn't have the capacity to deliver. However, the Thorpes were quick to offer us their time and using their company van have been helping us deliver every Friday to Kibworth and Fleckney. Our customers have been calling us up and say how lovely it has been to see them out delivering.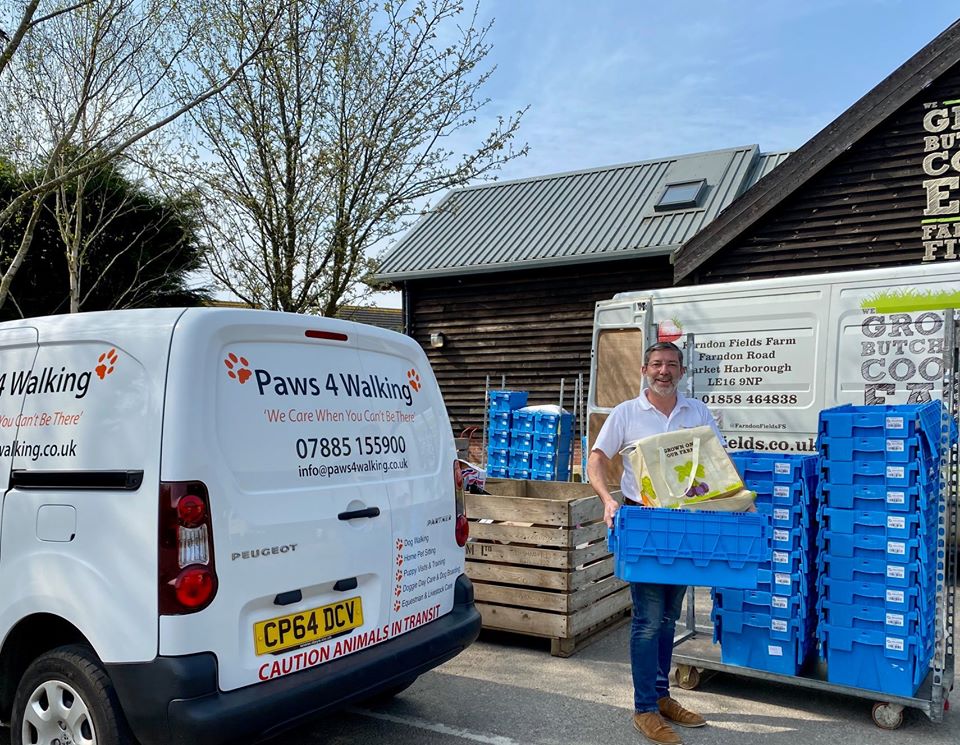 Our volunteer Myles with his paws 4 walking van
We'd also like to take the time to thank Myles who owns local business Paws 4 Walking. He was another volunteer who came forward when lockdown started and offered to use his van to help deliver to those self-isolating. He has recently been helping us to deliver to Desborough, another new area we wouldn't be able to deliver to without his help.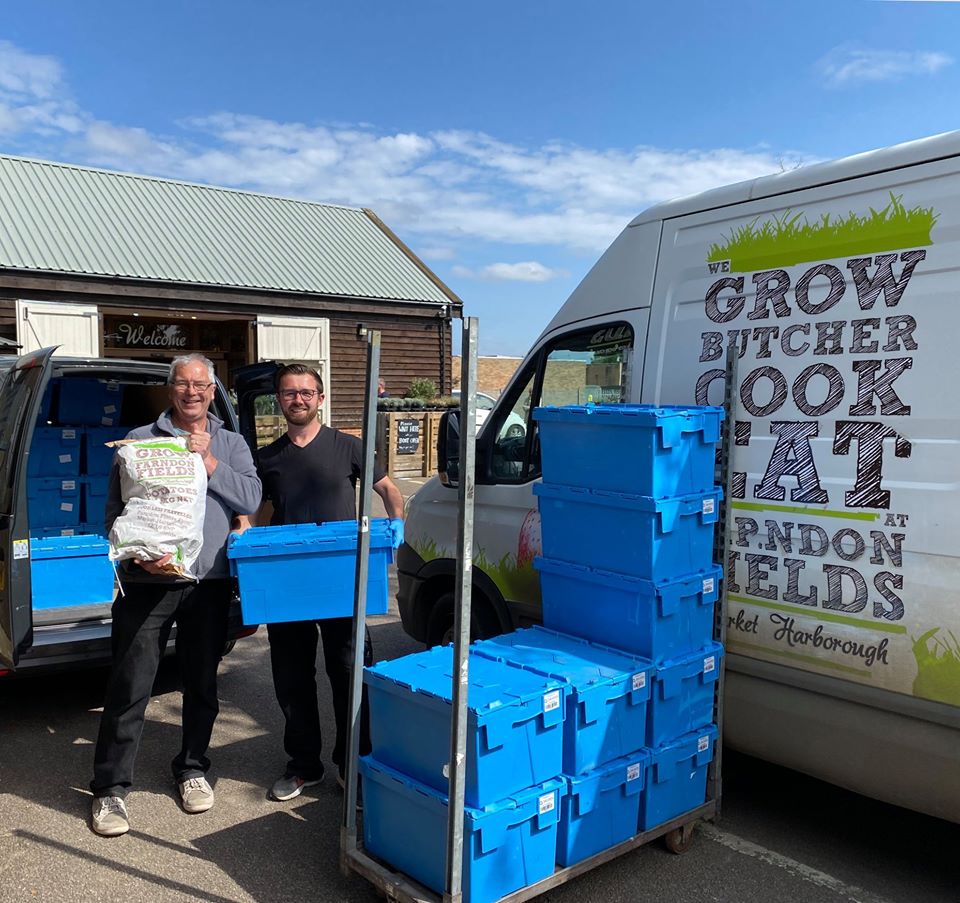 Volunteer dave with rob organising deliveries
And last but not least, we'd like to thank our volunteer, Dave! He has been a bit hit with our customers as he took the time to check our customers were keeping well and have everything they need -from a distance of course. But we've had such kind feedback from those self-isolating that those brief chats have meant the world to them.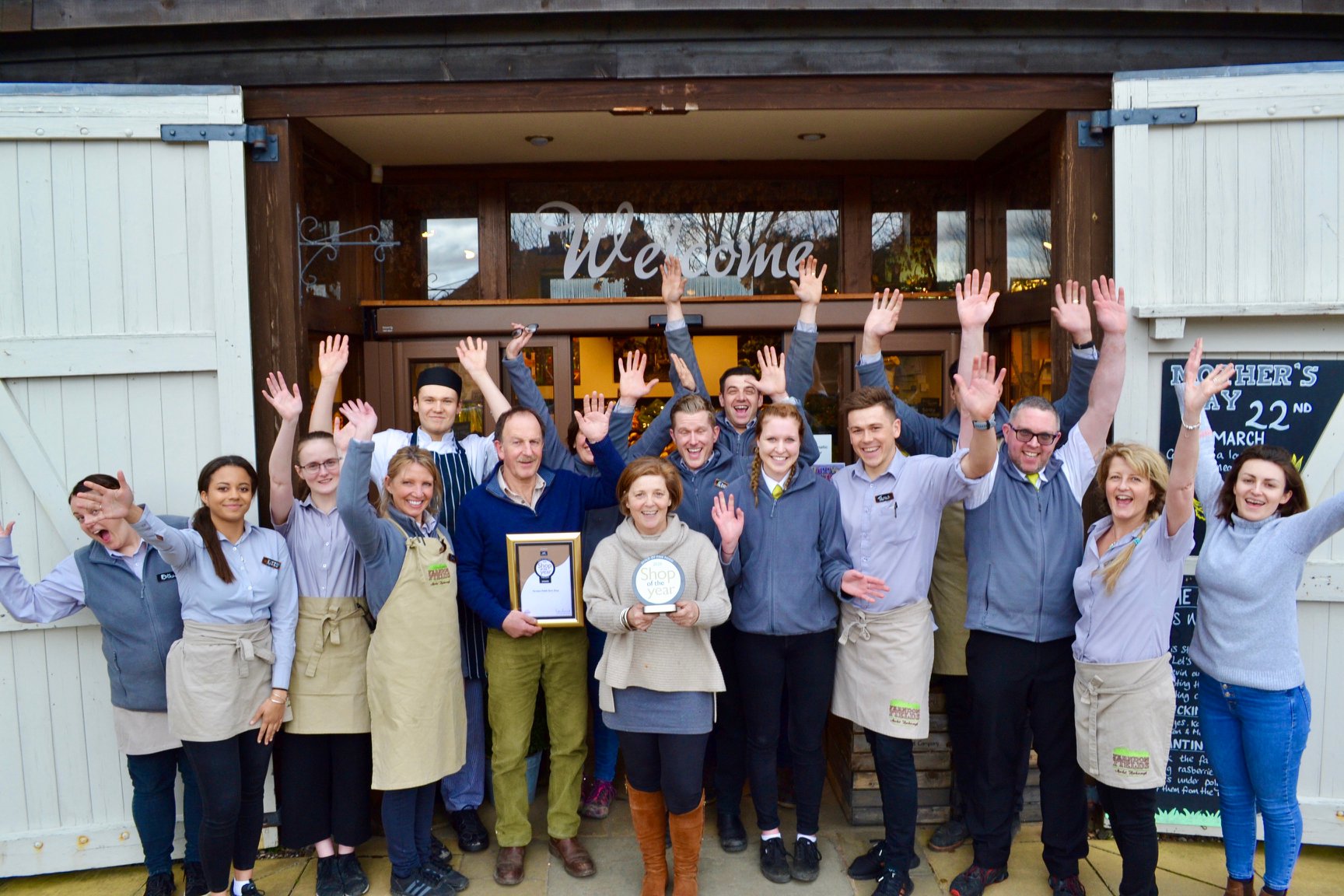 Thank you for supporting local
Overall, it's been fantastic to have the help of our local community. When we needed them most, volunteers came forward and helped us bring food to those self-isolating and to those who would not be able to get food otherwise. We're so proud to have played our part and we will be working on how we can put plans in place to continue our delivery service and make it a permanent feature of the farm shop.
Thank you to everyone who has chosen to shop with us here at Farndon Fields and support local during these uncertain times.