Farm Shop of the Year 2020
Posted: 10 March 20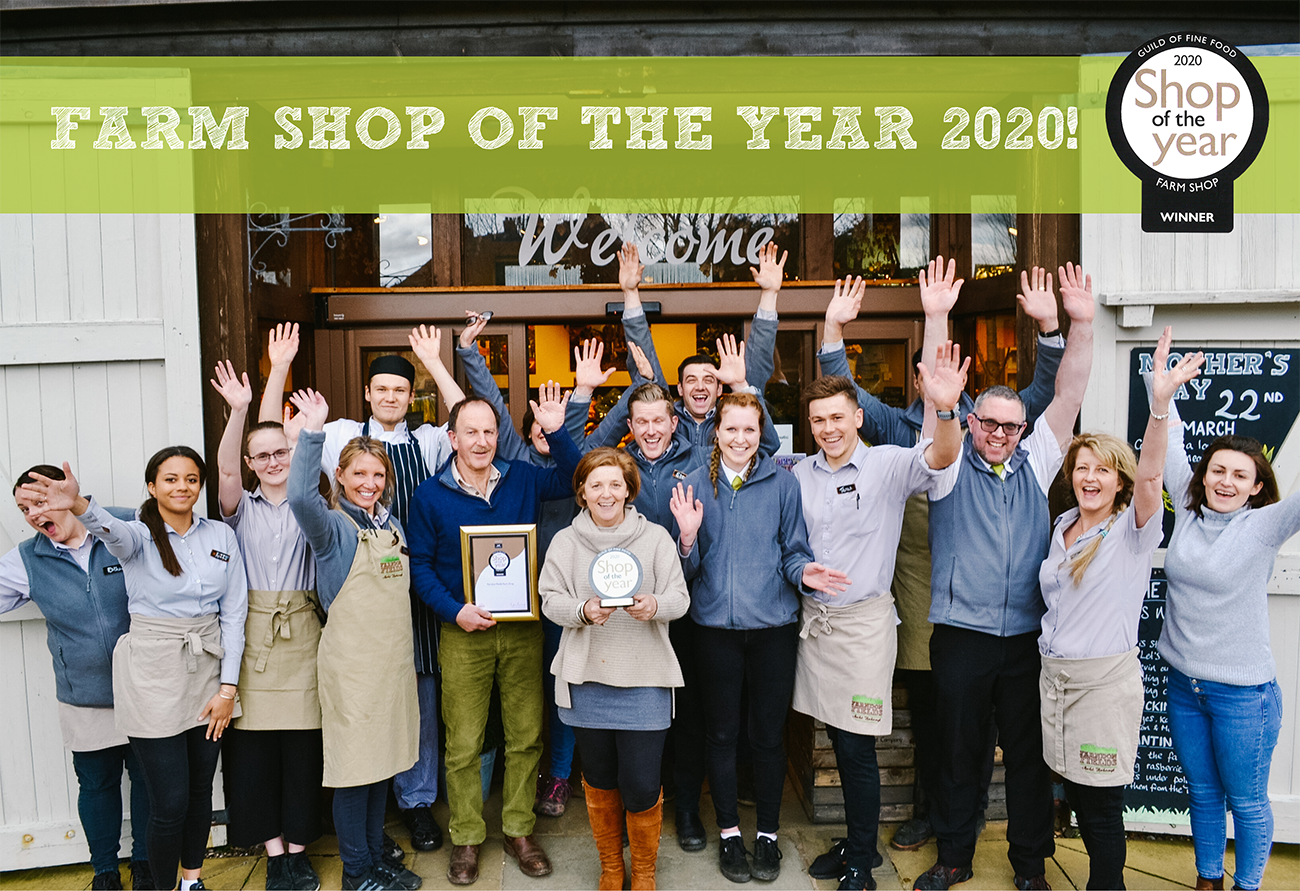 We're are over the moon to announce that we have won the Farm Shop of the Year in the Guild of Fine Food Awards!
This is all down to our amazing team who work together to make Farndon Fields what it is. Our team works hard year-round so this award is another way we can celebrate their dedication and hard work here at Farndon Fields.
The Shop of the Year awards has a panel of judges who are selected for their genuine food retail experience. The process started back in 2019 when all of the entries were narrowed down to a shortlist of 36 finalists.
Once we were announced as a finalist we were visited by a mystery shopper who looked at our customer service, merchandising and sales skills.
We then had a food retail judge book in a visit to measure our food knowledge, expertise and to learn more about Farndon Fields. We had a lovely afternoon showing him behind the scenes and giving an insight into our commitment to locally grown and locally sourced food.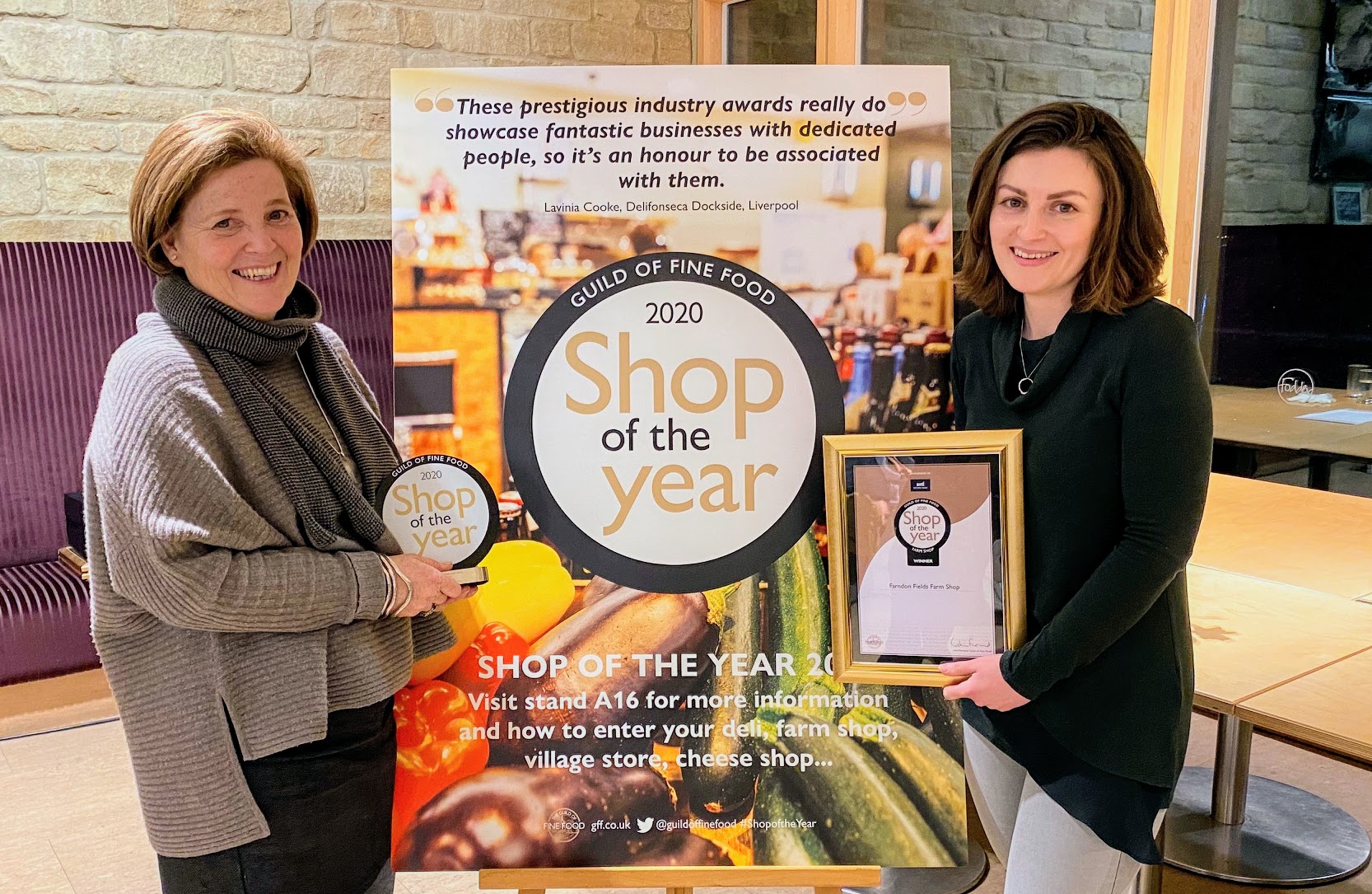 It's safe to say that the judging was thorough and we are proud to have received this award, especially as it's come in our 35th year! This will certainly add to the celebrations for 2020.
Thank you for supporting us, we couldn't have won this award without your support!