Cook along live with Rosemary Shrager
Posted: 27 January 21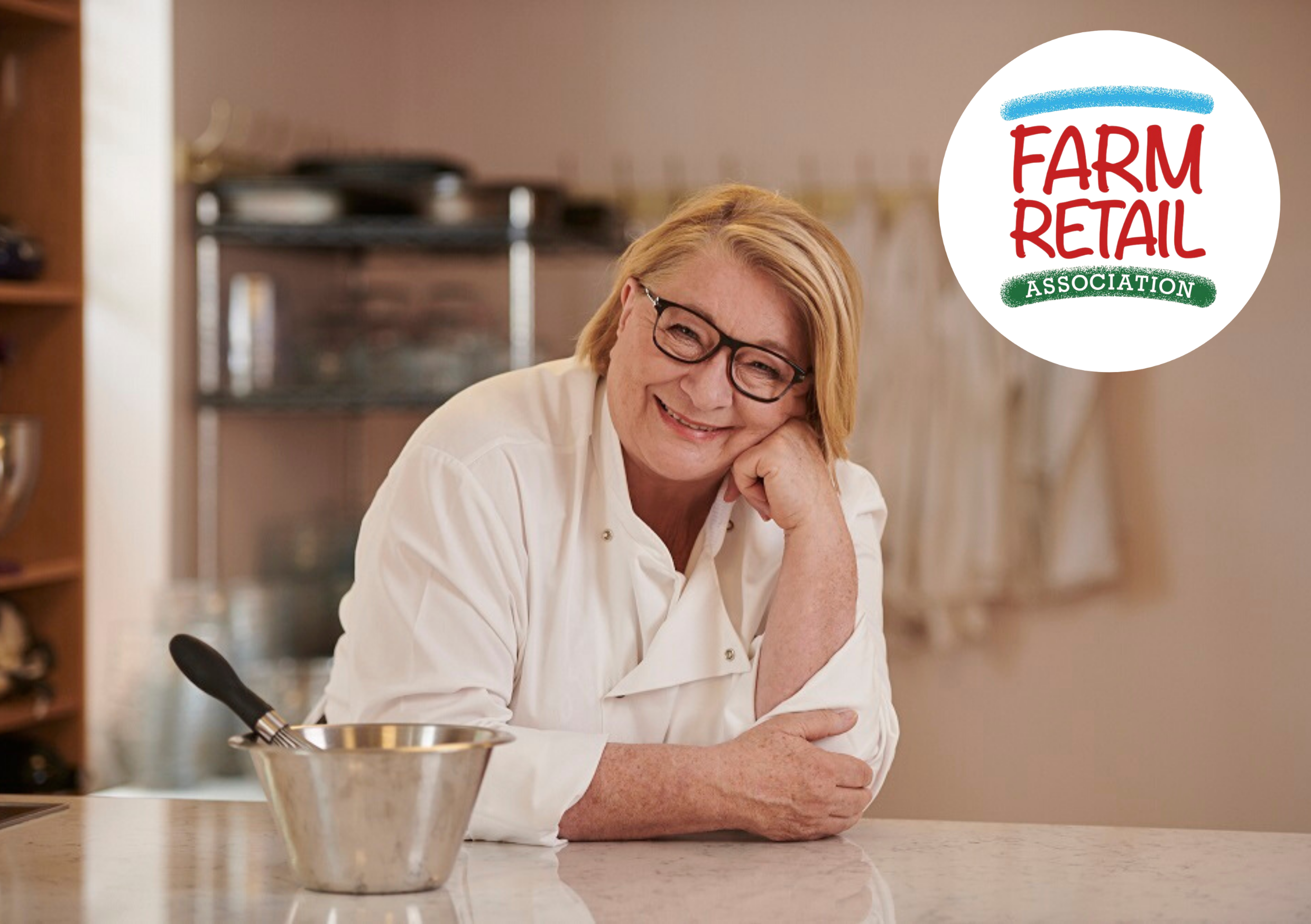 The Farm Retail Association has teamed up with Rosemary Shrager to bring you a series of free cook along sessions on Facebook.
Rosemary Shrager said:
"I'm thrilled to be partnering with the Farm Retail Association. I've always chosen to shop close to home, wherever possible and farm shops are the best places to find the freshest and most delicious produce. And it's so good to know that you're supporting local growers."
The first cook along will be taking place this Saturday 30th January at 5 pm and the first dish Rosemary will be cooking is Steak and Kidney Pie with Neeps and Tatties to celebrate Burns Night.

You can pick up a 'shopping list' for all the ingredients you'll need to join in, in the farm shop this week or view below.

How to join in
Rosemary will be hosting her live cook along on Facebook so if you've got an account make sure to like and follow Rosemary Shrager on Facebook. Just before 5 pm every Saturday, head to Rosemary's Facebook page to watch and join in with the live cook along!
​
Top tips for cooking along:
Make sure you have your tablet, phone or laptop in a suitable location in the kitchen so you can follow the instructions easily.
Get your ingredients prepped if the instructions say so (i.e diced onions)
There is a commentary box for you to ask Rosemary questions and either herself or a member of her team will be answering these live.


If you join in this weekend make sure to share photos of your cooked meals, tag Farndon Fields and use the hashtag #cookingathomewithrosemary