Celebrating Burns Night with a Vegetarian Recipe
Posted: 18 January 22
Burns night commemorates the life of Robert Burns, a tradition that has grown in popularity, for over 200 years. We have been paying tribute to the Scottish national poet since 1801. In that time we have delved more into the Scottish heritage; explored recipes, celebrated with haggis and of course, enjoyed a drop of whiskey (or two!)…In which the tradition still lives on.
As Burns night is fast approaching (25th January),it gives us the opportunity to get together with our family and friends and relish a hearty, Scottish feast. Whether you are a vegetarian or somebody who can't stomach the thought of haggis, we've put together an abundance of recipe inspiration, with a veggie twist!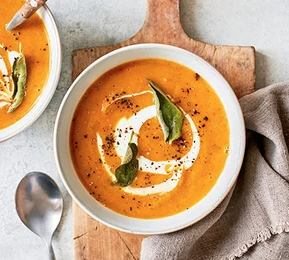 Roasted Roots and Sage Soup
Why not try this fantastic soup recipe from BBC Good Food.A delicious and healthy starter to begin your Burns Night Celebrations!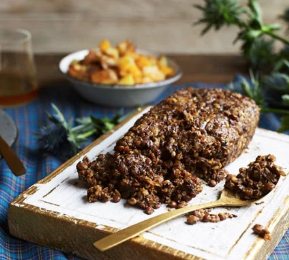 Vegan Haggis
You can't celebrate Burns Night without haggis, here is an excellent vegan recipe to try!
Don't forget your Neeps and Tatties, they consist of mashed potatoes and mashed swede or turnips. The smooth texture of the neep and tatties are the ideal accompaniment.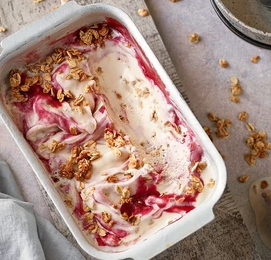 Cranachan ripple ice cream
The classic choice to end a traditional Scottish evening would be a Cranachan. But how about giving it an ice cream twist, with this Cranachan ripple icecream recipe. It still has it delicious mix of cream, raspberries and a splash of whisky.