Calligraphy Workshop with Millie Stone
Posted: 18 November 19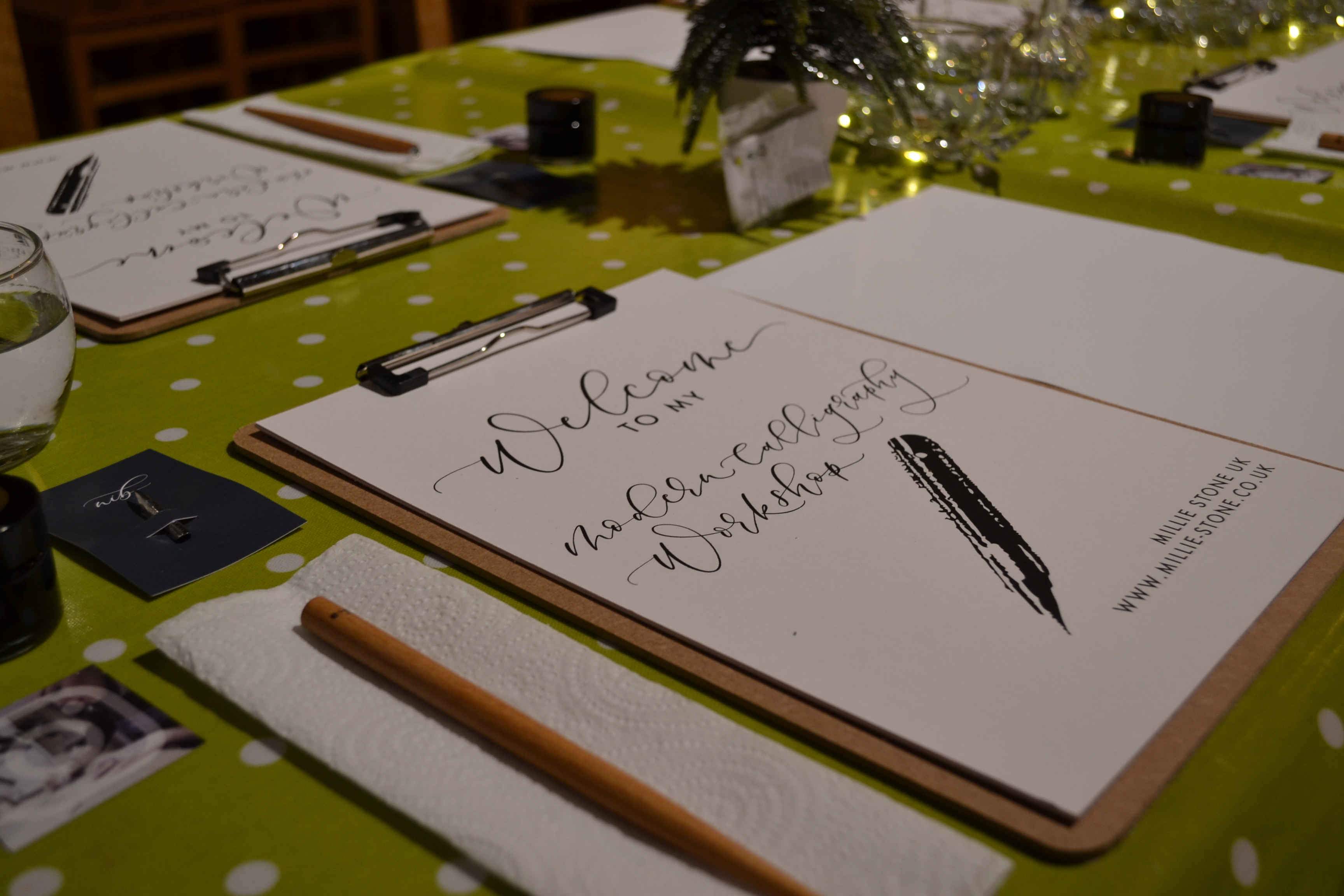 On Wednesday 13th November we welcomed Millie Stone to Farndon Fields to host a Modern Calligraphy Workshop. She demonstrated how to create beautiful, hand-lettered stationery as well as a bespoke Christmas card.
Everyone who attended the workshop left with a caligraphy pack which included a pen holder, nib, paper and ink so they could continue to practice at home.
We were amazed at how quickly everyone picked it up! Nicola joined in the fun and you can see in the video below that she was a quick learner. It was a fantastic evening set in our Farmer's Kitchen with everyone enjoying a glass of fizz and selection of nibbles.
After learning the art of calligraphy we think we might actually be looking forward to writing this year's Christmas cards!
We'd love to see you at one of our upcoming workshops, keep an eye on our events and workshops page to see what we've got planned for the next few months or sign up to our newsletter and receive regular updates of everything that's happening here at Farndon Fields.