British Pie Week
Posted: 5 March 21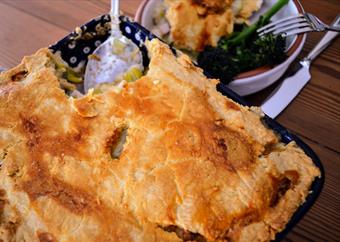 Did you know that this week is British Pie Week! It takes places every year on the first full week of March as is a fantastic excuse to try a new flavour of pie.
It's safe to say that we're fully-fledged pie lovers here at Farndon Fields and we're proud to make a selection of our own delicious pies. Making our own pies means we can test out different flavours so there's always something new for you to try from the deli counter.
This week we'll have new pie flavours in the deli counter, recipe cards in the farm shop and have even created a video to show you just how easy our recipe is.
Why not give it a go this week, pick up a recipe card in the farm show or check out the recipe on our website. We've got everything you'll need to create this delicious recipe in the farm shop next week.