Autumn Farm to Fork Dinner 2016
Posted: 18 November 16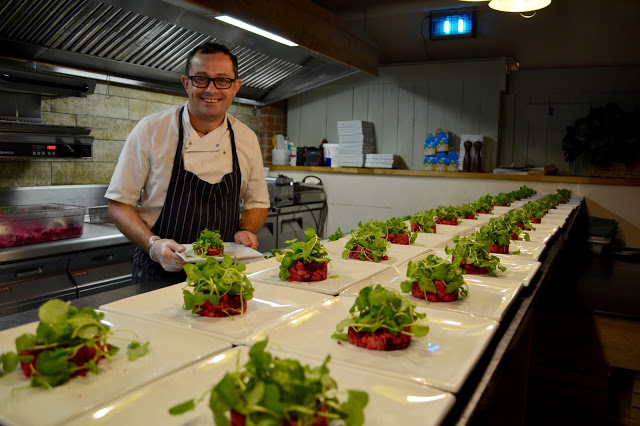 The third Farm to Fork Dinner of 2017 was held on 12th October in the Farmer's Kitchen. We welcomed 100 guests to enjoy a five-course tasting menu crafted by Greg and our team of chefs.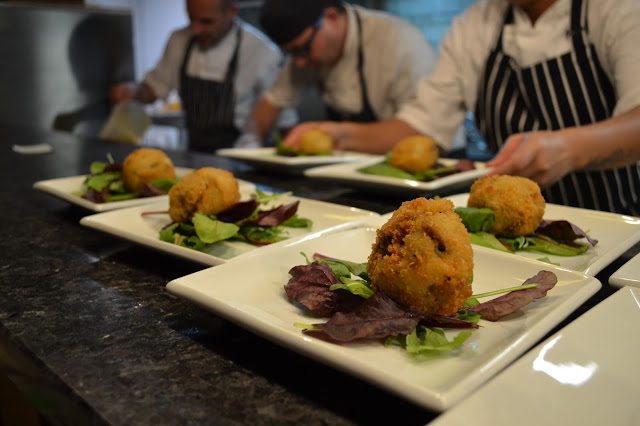 The Five Course Tasting Menu
Luciano's mushroom arancini served with fresh salad leaves
~~~~~~
Cheshire Smokehouse trout with beetroot & horseradish
~~~~~~
Farndon Fields homemade potato gnocchi with Suffolk chorizo and tomatoes
~~~~~~
Short rib of local beef with Farndon Fields roasted butternut squash and pumpkin
~~~~~~
Orange and cardamom baked apple with creme caramel ice cream
~~~~~~

Vegetarian Option
Beetroot, orange, pomegranate and pumpkin seed tower
~~~~~~
Butternut squash and pesto tart with a crispy poached egg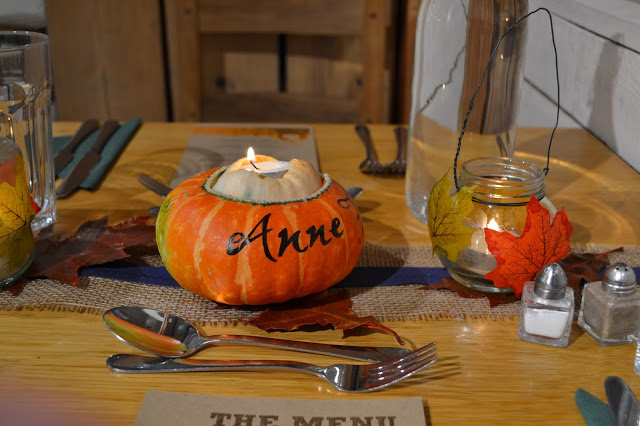 The Autumn themed evening was decorated with hand made gourd candles. Each table was set with its own personalised gourd candle which many guests took home, to my delight. The evening was a great success and everyone enjoyed the atmosphere with live jazz music playing in the background played by local musicians Ryan and Fino.
Each course was introduced by a member of the team. Luciano introduced his arancini and gnocchi dishes which he originally learnt in his home country of Italy. The next Farm to Fork Dinner is the Winter evening which will be in January 2017. More information we soon be emailed out so keep an eye out for the email!