Air Ambulance Charity Donation
Posted: 30 June 17
We'd like to say a massive thank you to all our customers who helped us raise over £1300 for the Air Ambulance Service! We donated all the sales from our 5p carrier bags in the farm shop and it came to this amazing life-changing amount.
The Air Ambulance was chosen by our team as the charity we are supporting this year. We asked them to nominate a charity and then cast a vote. The charity with the most votes was the Air Ambulance Service and we are really proud to support such a great cause.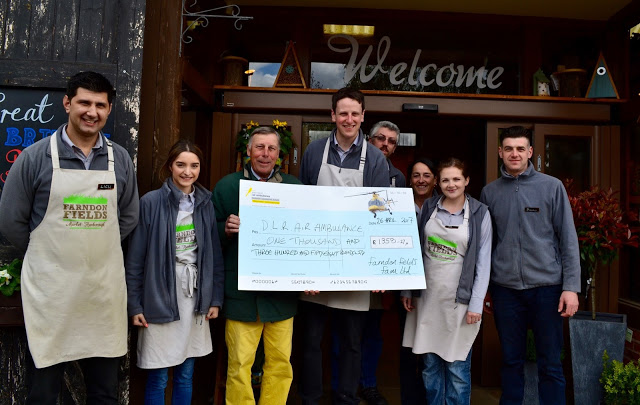 Richard, a volunteer for the Air Ambulance came along to receive the cheque from the team. He told us that this amount of money is nearly enough to fund a mission in their helicopter to potentially save a life. It really is an amazing service they provide and we are very proud to support such a great cause.
Thank you to everyone for your support and helping us raise this amount.