3 tasty ways to enjoy Orla potatoes
Posted: 8 August 19
If you aren't familiar with the Orla potato then you really have been missing out. They are a good all-round potato which is one of the first early potatoes to be harvested here at Farndon Fields. The skins are thin and light and have a great flavour, making them the perfect potatoes for a whole host of recipes. We've picked out just three to inspire you to give them a try this week.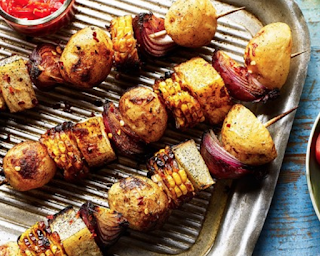 Brazilian Potato and Vegetable Skewers
This recipe takes just half an hour and is a great addition to any BBQ. The mix of spices helps to bring out the Orla potatoes flavours and the sweetcorn adds a real crunch. Great as a vegetarian main or a summer side.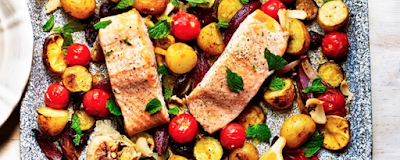 Mediterranean Salmon and Potato Traybake
This recipe is quick and delicious, the perfect combination. Using Orla potatoes helps bring out the flavours of the garlic and onion as they taste fantastic when baked. We highly recommend adding harissa paste to the salmon fillets to give this dish a Middle Eastern twist.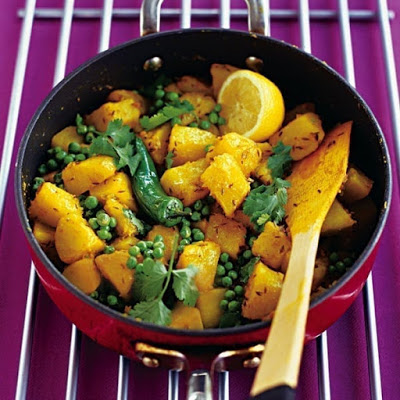 Spicy potatoes and green peas
If you're not a fan of BBQ'd or baked potatoes then Orla potatoes also taste fantastic when boiled. There's no need to peel them as the skins are light and add extra flavour to this dish. It's a really simple dish with just a hint of spiciness so tastes great alongside other curry dishes.

You can find delicious Orla potatoes sold here at Farndon Fields so why now pay us a visit and pick some up.
If you find any more delicious ways to enjoy them then let us know in the comments, on Facebook, Twitter or Instagram.