Breakfast Box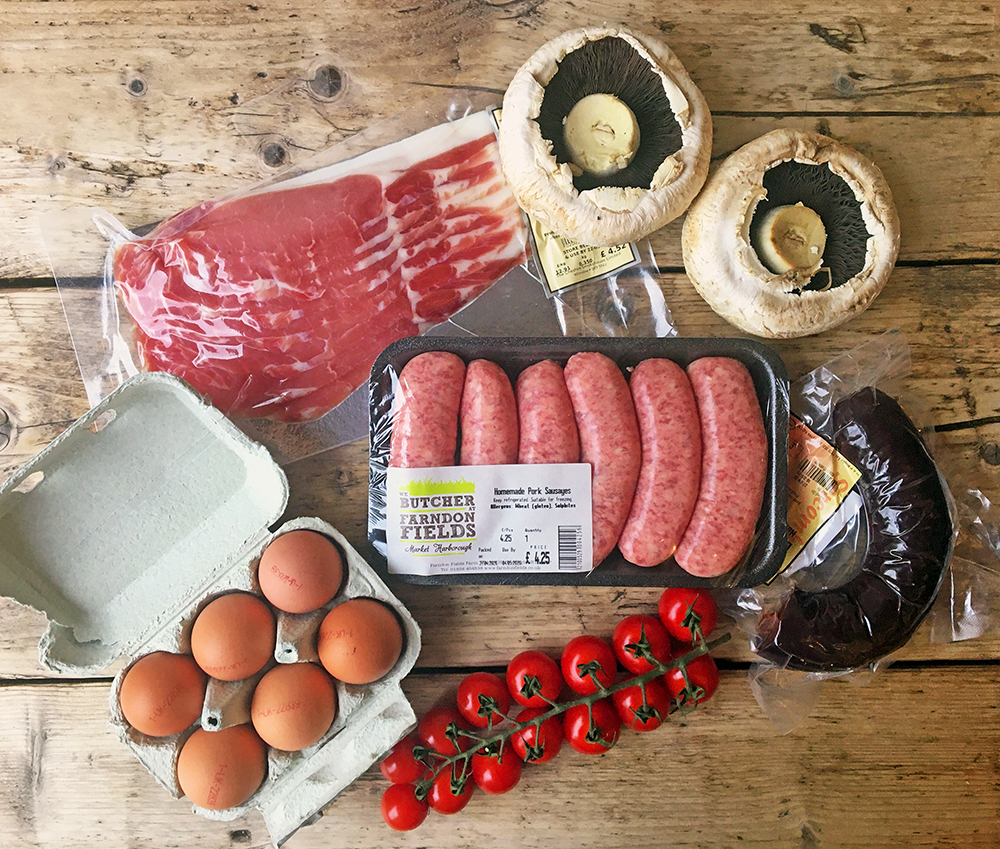 This box includes:
6 Thick pork sausages

1 Black pudding

1 Pack of dry cured back bacon

6 Free range eggs

2 Flat mushrooms

1 Vine of cherry tomatoes
£15
We are unable to take online orders for this box. Please call us on 01858 464838 to place an order. This box is also available to purchase in the farm shop.