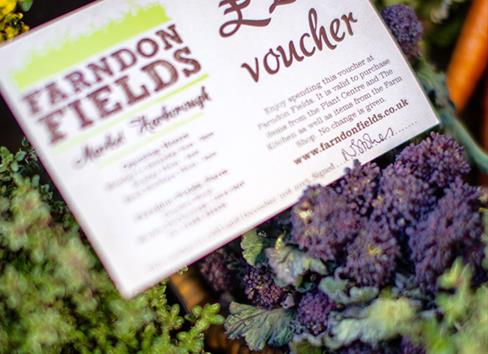 £30 Gift Voucher
Farndon Fields Gift vouchers make a great present giving you lots of choice, they can be redeemed against a meal in the Farmer's Kitchen or shopping in the Farm Shop.
When ordering online you can either request postal delivery straight to your door (£2.50) or for collection at the farm shop tills free of charge. Vouchers will be dispatched within 1 working day.
Please note the vouchers will be valid for a minimum of 12 months from the purchase date.
Price: £30