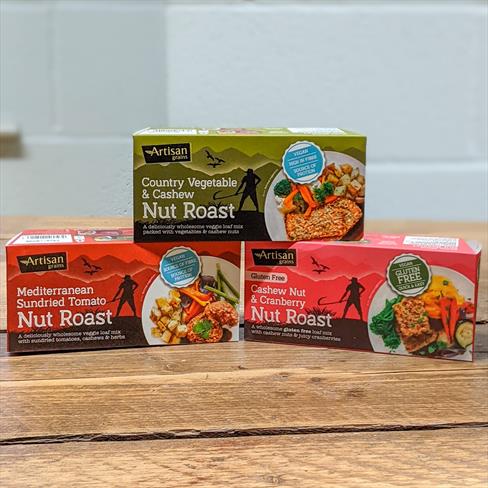 Artisan Grains: Nut Roasts
Tasty Nut Roasts that are easy to make! Just add water & bake in the recyclable tray provided.
Artisan Grains Nut Roasts are packed with nuts, vegetables and herbs and make an amazing meat-free, vegan loaf which can be enjoyed by all.
Currently in the farm shop we have:
Country Vegetable & Cashew Nut Roast (VE)

Mediterranean Sundried Tomato Nut Roast (VE)

Cashew Nut & Cranberry Nut Roast (VE & GF)
​Available to buy in the farm shop or order using our telephone ordering service.
Price: £POA