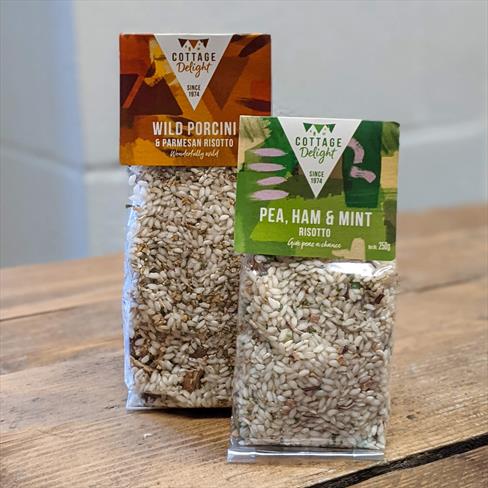 Cottage Delight Risotto Rice
Currently in the farm shop we have:
Wild Porcini & Parmesan Risotto (GF): A combination of rich porcini mushrooms and parmesan cheese with Spanish arborio rice and a unique blend of spices for deep flavour.

Pea, Ham & Mint Risotto (GF): A combination of richly textured Italian arborio rice with British ham, parmesan cheese and garden peas for a delicious fusion of flavour.
Available to buy in the farm shop or order using our telephone ordering service.
Price: £POA