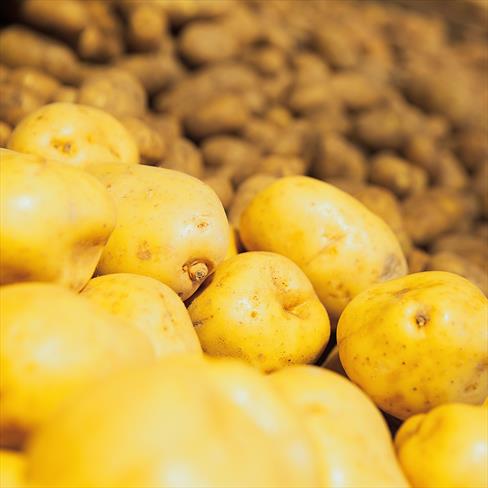 Potatoes
We have our home-grown potatoes for sale, we grow several varieties that are available throughout the year. At the moment we have:
Orla - harvested early so they still have soft skins, easy to scrape for boiling or roasting. Full of flavour.
We sell our homegrown potatoes by weight (you choose how many you'd like) or we have them pre-bagged in 5kg, 12.5kg and 25kg bags.
We also have a seasonal selection of potatoes, just ask a member of the team what's new in the farm shop this week when using our telephone ordering service.
Price: £POA