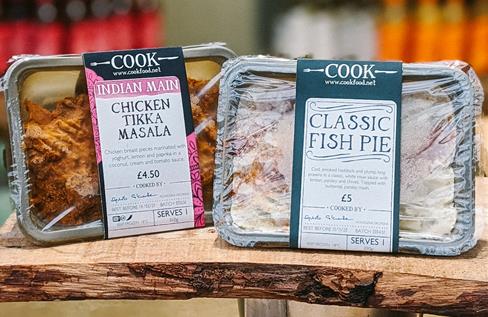 Cook Meals for 1
Nothing beats a home-cooked meal, but making meals for one person at home can either mean lots of leftovers or eating the same thing, night after night. These meals for one are great whether you need a quick lunch or a traditional supper.
In the farm shop we currently have:
Beef Bourguignon

Chicken & Mushroom Lasagne

Chicken Alexander

Chicken Dijon

Chicken, Ham & Leek Pie

Chicken Korma

Chicken Tikka Masala

Chilli COn Carne

Classic Fish Pie

Coq Au Vin

Cottage Pie

Green Thai Chicken

Lamb Moussaka

Lasagna Al Forno

Liver, Bacon & Onions

Macaroni Cheese

Meatballs in Tomato Sauce

Moroccan Spiced Lamb Tagine

Portobello Mushroom Risotto

Roasted Vegetable Lasagne

Salmon & Asparagus Gratin

Slow Cooked Beef Rump in Brandy

Smoked Haddock & Sweet Potato Gratin
Available to buy in the farm shop or order using our telephone ordering service.
Price: £POA