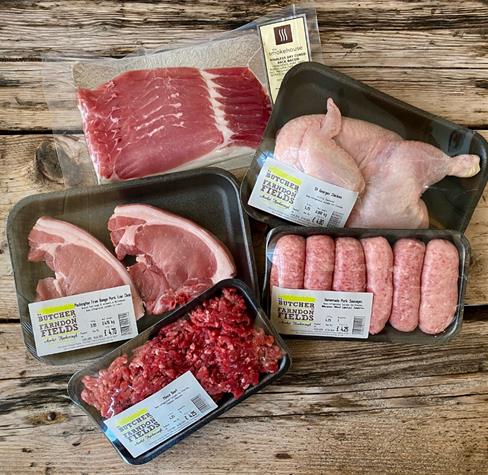 Butchers Box
This box will include:
6 Thick Pork Sausages
450g Minced Beef
Half a fresh Chicken
3oog Dry Cured Back Bacon
2 Pork Chops or Lamb Chops
£20
Photo for illustrative purposes.
Please call us on 01858 464838 to place an order.
This box is also available to purchase in the farm shop. There is no need to pre-order, they are ready-made to pick up at the Butcher's counter.
Price: £POA