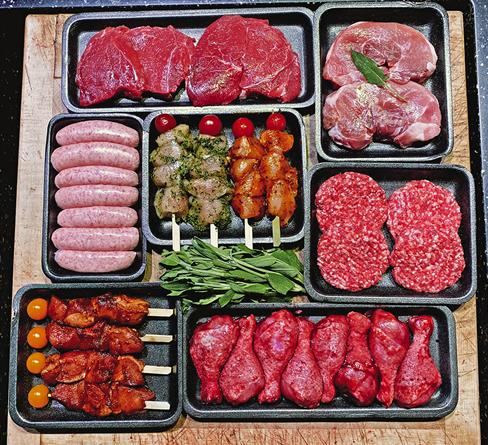 BBQ Box
This box will include:
4 Chicken kebabs, choose wild garlic or spicy dragon fire
4 BBQ glazed pork kebabs
6 Thick pork sausages
4 Beef burgers
2 Top rump steaks
2 Pork leg steaks
8 Glazed chicken drumsticks
£35.00 ​
Photo for illustrative purposes.
*Selection is not guaranteed, products will be substituted depending on availability.
Please call us on 01858 464838 to place an order.
This box is also available to purchase in the farm shop. There is no need to pre-order, they are ready-made to pick up at the Butcher's counter. ​
Price: £POA