Come along to pick your perfect pumpkins!
Posted: 5 October 21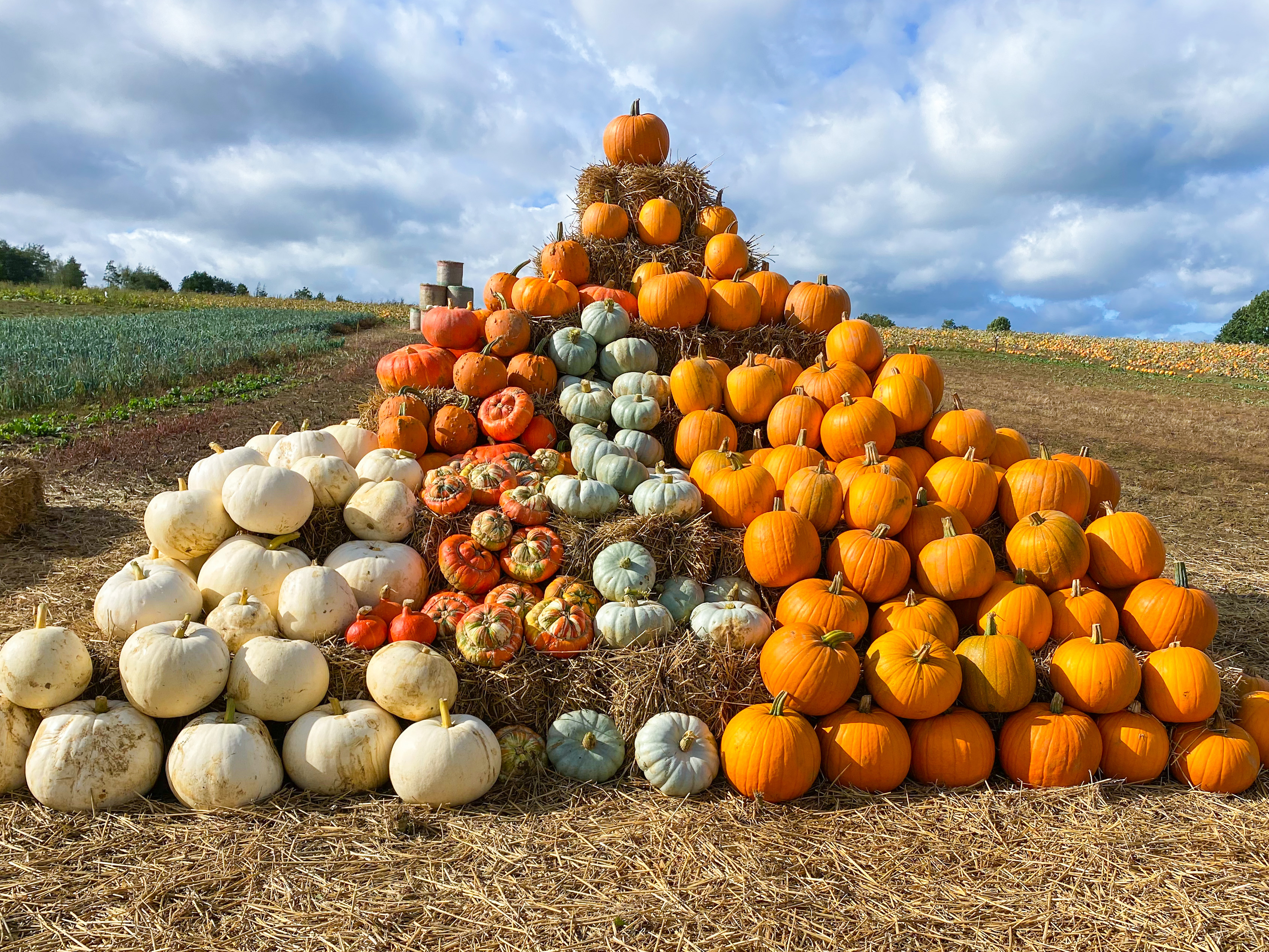 October is an exciting time to look forward too! Halloween is just around the corner and what better way to get into the autumnal spirt is by picking your own pumpkins. So slip on your wellies and pop on your gloves and join us for Pumpkin Picking on the Farm.
So what is there to expect when you visit us?
Choosing your pumpkin
This year we have planted our biggest EVER pumpkin patch with over thousands of pumpkins to choose from, there will be a multitude of different varieties, shapes, sizes and colours. Kevin and the farm team are proud of the pumpkin crop this year, they have planted 8 varieties of pumpkins and 9 varieties of squashes. Be sure to look out for the original Cinderella Pumpkin too.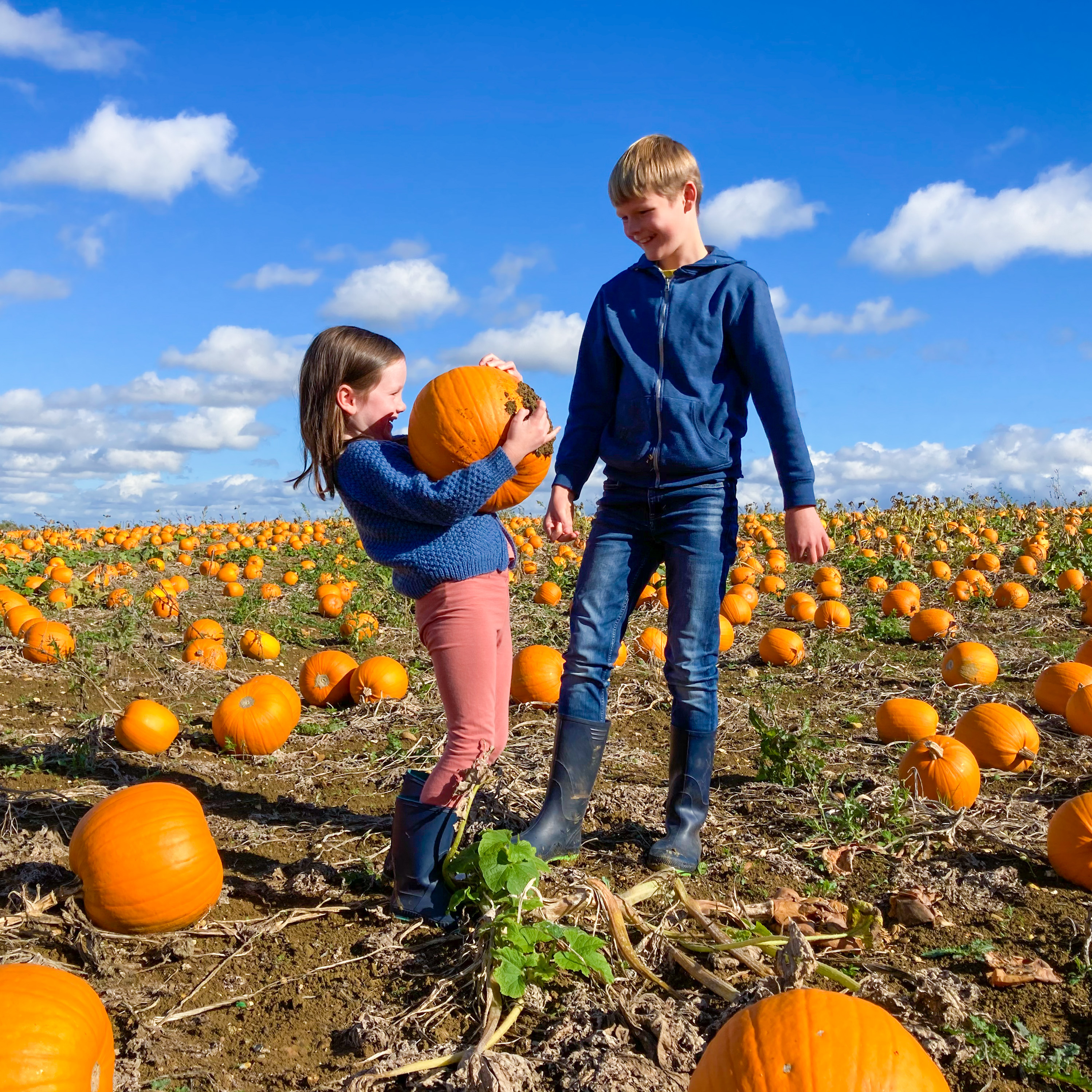 Family Friendly
Our pumpkin picking is a great family day out for both adults and children. Once you have picked your pumpkin the fun continues at home with carving and decorating your pumpkins or cooking a delicious pumpkin recipe. Click here for some recipes you can try at home.
Photo opportunities
​There will be plenty of different photo opportunities in the field to capture the best pumpkin photos. You will even find our new 1954 Chevrolet pick up truck where you can have your photo taken in front of, we can't wait to see what you capture!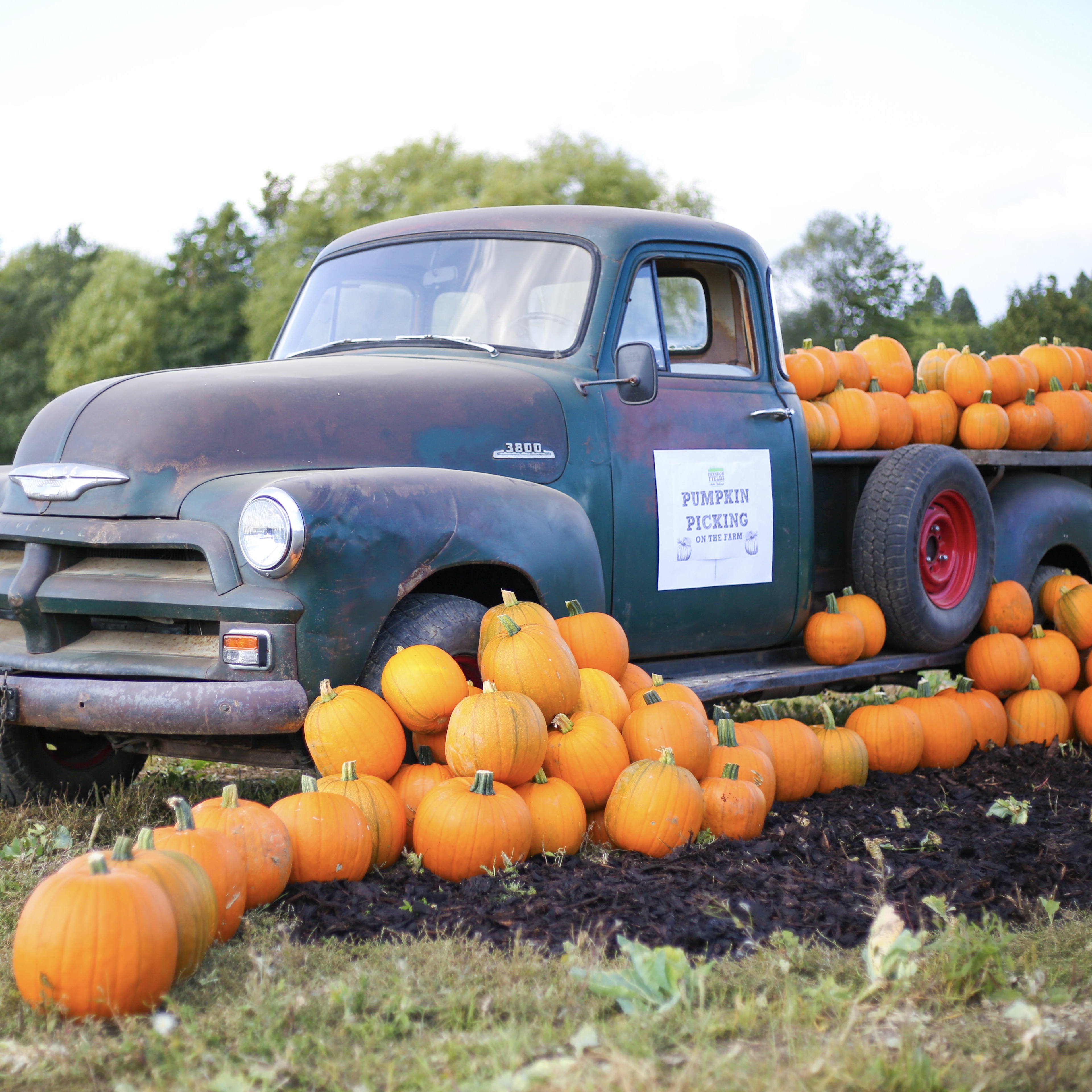 Local food and drink
After you have picked your perfect pumpkins, take a wander down to our marquee where there will be local food and drink to purchase and enjoy! You can take in the beautiful scenic views of our pumpkin field.
Tickets are still available for the 9th & 10th, 15th- 31st. Click here to purchase your's today!